Yesterday my friend Facebook chatted me to discuss the recently announced casting choices of  Fifty Shades of Grey the movie.
I have neither read Fifty Shades of Grey nor intend to, so she had to explain to me who the roles of Christian and Ana went to.
"I can't believe Dakota Johnson is playing Ana!" she said.
"Who is Dakota Johnson?" I asked.
"She is the daughter of Melanie Griffith and Don Johnson," she replied.
It made perfect sense. Why wouldn't she be? Why wouldn't she be the daughter of not one, but two famous celebrities?
It feels like every day I see a different headline boasting the stories of celebrity children becoming actors or models:
Ireland Baldwin Aims to Follow Parents Alec Baldwin and Kim Basinger into Film
Hot Pics of Scott Eastwood on Buzzfeed
Arnold Schwarzenegger's Son, Patrick, Modeling for Hudson Jeans with Georgia May Jagger?
Look up any entertainment news section and there is a good chance that whomever graces the top articles is a child of a famous person: Lena Dunham, Miley Cyrus, Robin Thicke, Kim Kardashian, Gwyneth Paltrow, Willow and Jaden Smith- the list goes on and on (read my latest rant on Miley Cyrus and Robin Thicke).
Now, I know that these stories get singled out in the media due to the media's belief that Americans are extremely invested in the lives of celeb children and having worked in Hollywood, I'm not naive to the fact the nepotism makes the world go 'round (shit, without nepotism we wouldn't have Nic Cage!), but what I'm fatigued of seeing is the lack of creativity in career choices for celebrity children. Nepotism aside, one can argue that being the child of a celebrity and growing up in the world of stardom can give celebrity children an aptness that non-celebrity children might not have; however, why do celebrity children have to follow in their parent's footsteps? Why don't they become social workers? Scientists? Doctors? Or more importantly, why don't their parents encourage them to go after such careers? It seems that the "easy path" is the one most often taken (and that's not to say that being a celebrity is "easy"; fame has its downsides too, but let's face it- it's a lot easier and more cushy than most jobs). These children have the world handed to them the minute they were born- why don't they use that advantage to make a difference?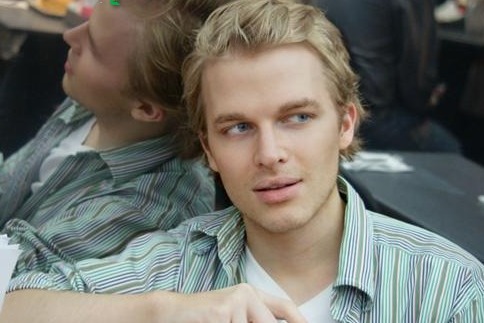 Celebrity children that impress me are individuals like Ronan Farrow. Not only is he the son of two mega-celebs- Woody Allen and Mia Farrow- but he's ridiculously good-looking to boot. You know what he did when he grew up? He became a foreign policy official in the Obama Administration, and he founded the State Department Office of Global Youth Issues, and he was a special adviser for the Humanitarian and NGO Affairs in the Office of the Special Representative for Afghanistan and Pakistan. His list of accomplishments continues and the young man is only 25.
Instead of praising the likes of Dakota Johnson for getting a role she most likely didn't earn or Ireland Baldwin for simply being beautiful, we should be highlighting celeb kids like Ronan Farrow who are using their fame to make a difference. Being good-looking or inheriting famous genes should not be impressive and it's time that the media starts diverting attention away from such meaningless accomplishments.
It's time we start celebrating privileged children who defied conventional norms and used their money and power for good.