In my mother's Easter care package, filled with chocolate, an infinity scarf and a postcard of Assistant Walter D. Skinner from the X-files, was a paper catalog from the 1980s of a now defunct department store in Upstate New York called Chappell's. The catalog, which is weathered, features my dad, and a handful of other male models and one female child model, in a themed spread called "Dad's World."
I knew my father did regional modeling during my youth, but I had never seen this catalog before. What struck me about the catalog was not how boyish my father looked, but how UNBELIEVABLY PERVY the spread was.
Here is just a taste of the spread. (Please excuse the low quality of these photos; this catalog was obviously folded up and hid from society for many years.)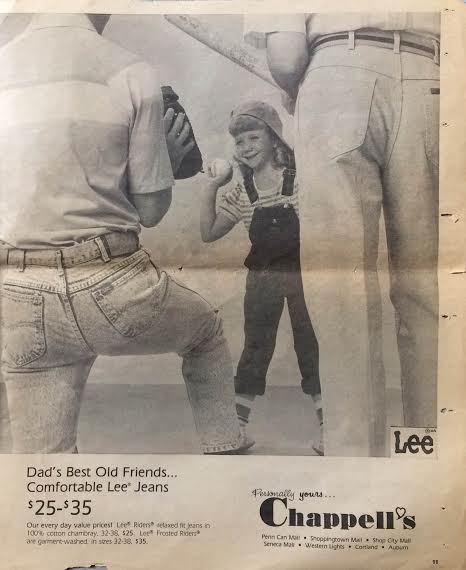 I was so flabbergasted by this insane photoshoot, that I called my dad to see if he could shed any light on the homoerotic-slash-hint-of-child-molestation theme you're about to see in the photos.
Did you do a lot (more…)