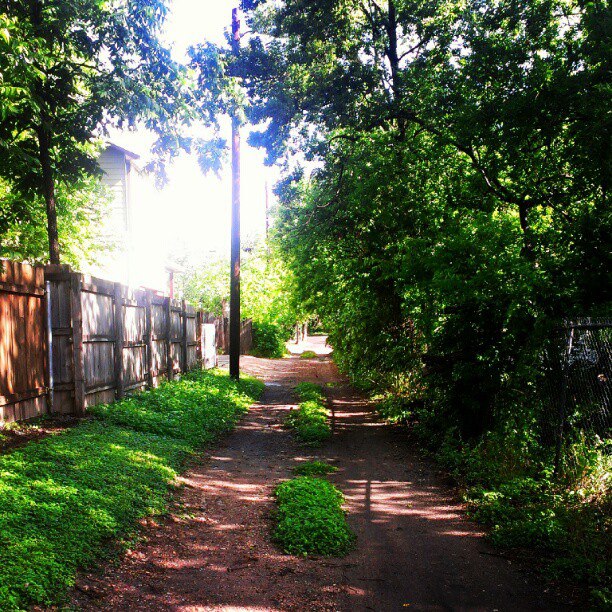 Are you one of those people that when strangers ask you how life is you draw a complete blank, figuring that life has become so monotonous nothing is worth talking about? You stand there with the faintest bit of drool trickling out of the corner of your mouth and begin zoning in on squirrels playing over the question asker's shoulder? It physically hurts to think about and articulate the happenings in your life. That physical pain and frustration turns to rage and you begin growling at the person; they run off and you're left staring into a gaping void known as your life.
Or when a true friend asks you how life is, you scramble to find something to gripe about because you have no idea why? Instead of saying "LIFE IS GRAND!" (which it is) to the question of your well being, you respond with, "Eh, I'm ok. Yeah, just ok. I'm fairly certain the right side of my body is dying with more speed than the left and I'm not sure I ever want to get married or have babies- unless they help drive up the traffic of my blog. But that would make me a terrible human being, right? RIGHT?! TELL ME WHO I AM?!!!"
I realized that I am one of these people recently.
My theory on why is this: I'm one of the lucky ones. L….ife has…. treated me…. w…ell (I have difficulty typing that sentence out of fear I will now jinx myself). When I hit my twenties, I started to lose sight of who I was. I was in a constant state of bewilderment and frustration which led to ridiculous amounts of whining. As I slid into my late twenties, life got better, but I forgot how to say "LIFE IS GRAND!" when people asked me how I was. And though I'm much happier in my late twenties, I still have large goals and dreams that I have not accomplished, and in my jumbled thinking, LIFE IS NOT GRAND! until all goals and dreams are accomplished, so then I can focus on more GOALS AND DREAMS AND EVENTUALLY TAKE OVER THE WORLD!!!
It's all poppycock.
LIFE IS GRAND! even when it isn't. Even when you wake up with a dizzying sinus headache that causes you to brush your teeth with Dr. Bronner's peppermint soap. Or even when you get a nail in your tire on the freeway from all the construction going on around you. Or even when you don't get that job you thought would change your life. Or even when you lose your job. Or even when you want to leave your job, but you're too afraid to follow through with it. Or even when you fight with your significant other. Or even when your shitty significant other dumps you. Or even when you chip your front tooth and look like an adorable chipmunk. Or even when you make a movie, write a book or create a piece of music and not everyone likes it.
So when you find yourself bitching about nothing or drawing a complete blank when someone asks you how life is, respond with "LIFE IS GRAND!"
Or in the words of Gob Bluth, respond with "Incredible… I'm having an incredible year" (and then high-five them awkwardly).