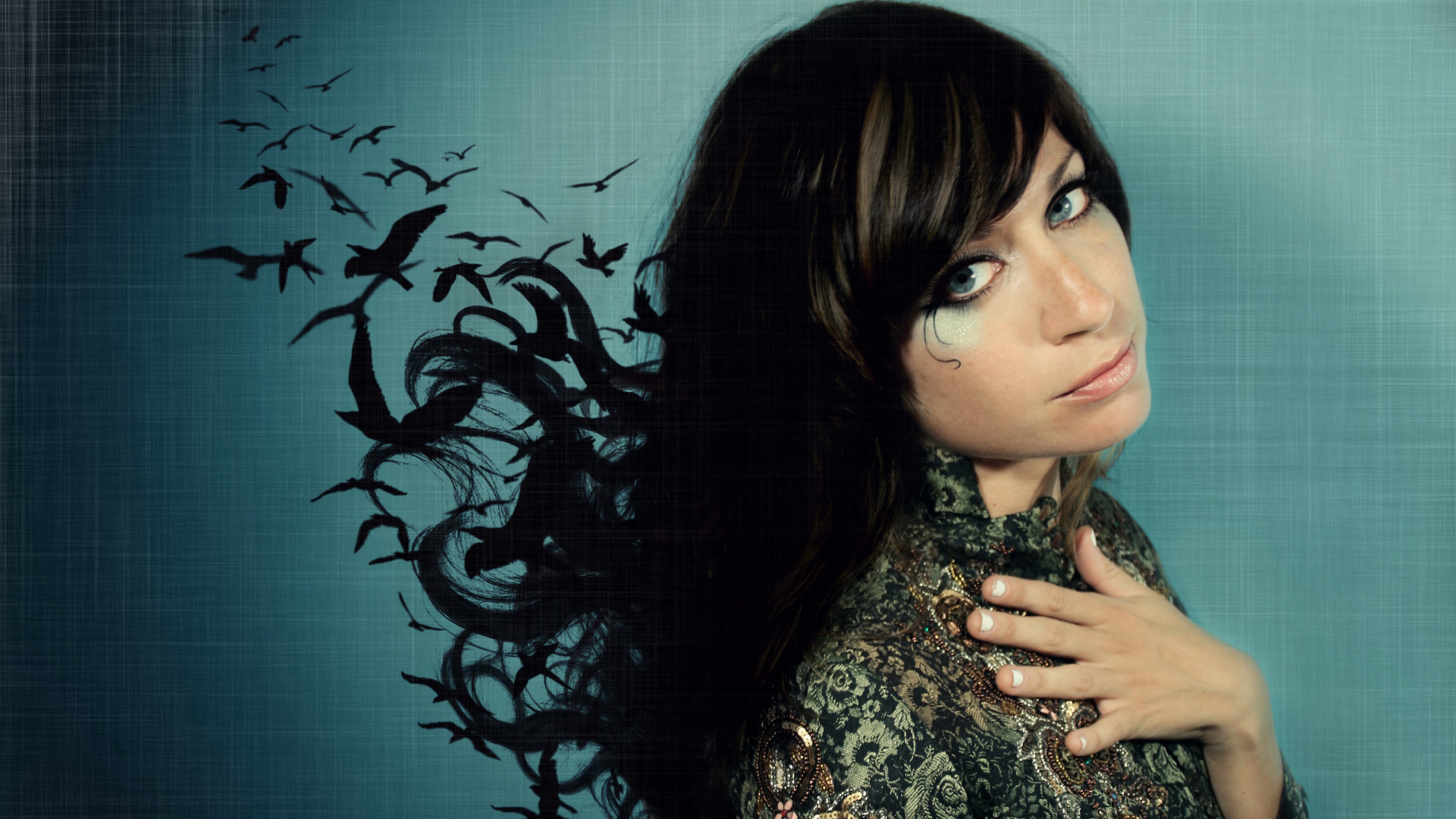 Sad fact: I typically don't gravitate towards female singers. Their voices often sound too perfect- too clean– and in the great words of David Byrne, "The better the singer's voice is, the harder it is to believe what they're saying."
Only the ladies with stories to tell in their voice and lyrics such as Janis Joplin and Stevie Nicks, or the ones who challenge gender norms such as Annie Lennox and Patti Smith, or the ones who are just as gritty as they are beautiful such as Deborah Harry and Chrissie Hynde are of interest to me. As for the the Gwen Stefanis, the Beyonces and the Taylor Swifts: I will not argue their talent, but their music does absolutely nothing for me.
To me it is all pop drivel.
It has been a very long time since I had a contemporary female music idol.
I wasn't very familiar with Nicole Atkins's music until recently. Why? I'm not sure, other than that I'm really bad at checking out new music (side note: Nicole Atkins is not new new; her first full-length album was released in 2007).
I stick with my old standbys- Talking Heads, Elvis Costello, David Bowie and Fleetwood Mac- and rarely pay attention to what is new or hot in the indie world, which is too bad since I end up looking like an asshole amongst my peers in "The Live Music Capital of the World".
It was the song "Heavy Boots" that pulled me in. The song, with permission, was featured in our film and I absolutely fell head over heels in love with Nicole's voice.
It broke my heart, it made me cry, it made me smile- her voice did everything that no contemporary singer 's voice has done  to me in a long time.
She's been compared to the female Roy Orbison and has the vocal strength of a classically-trained musician, but the character of someone who has lived a life.
An if being compared to Roy Orbison is fantastic enough, she's from New Jersey- Neptune to be exact.
And she didn't release her first full-length album until she was 29.
And she spent most of her twenties trying to make it.
And she went to college for illustration. And she writes her own music.
And she has the best damn look: ombre hair, big blue eyes, Stevie Nicks attire and crooked teeth.
And her career is exactly where I'd want to be if I were a musician: respected and beloved by fans and musicians, saved from the netherworld of Top 40.
As you can tell, I'm now a huge fan and if you aren't familiar with her work, check out a couple of my favorite songs below.
What is your favorite Nicole Atkins song?