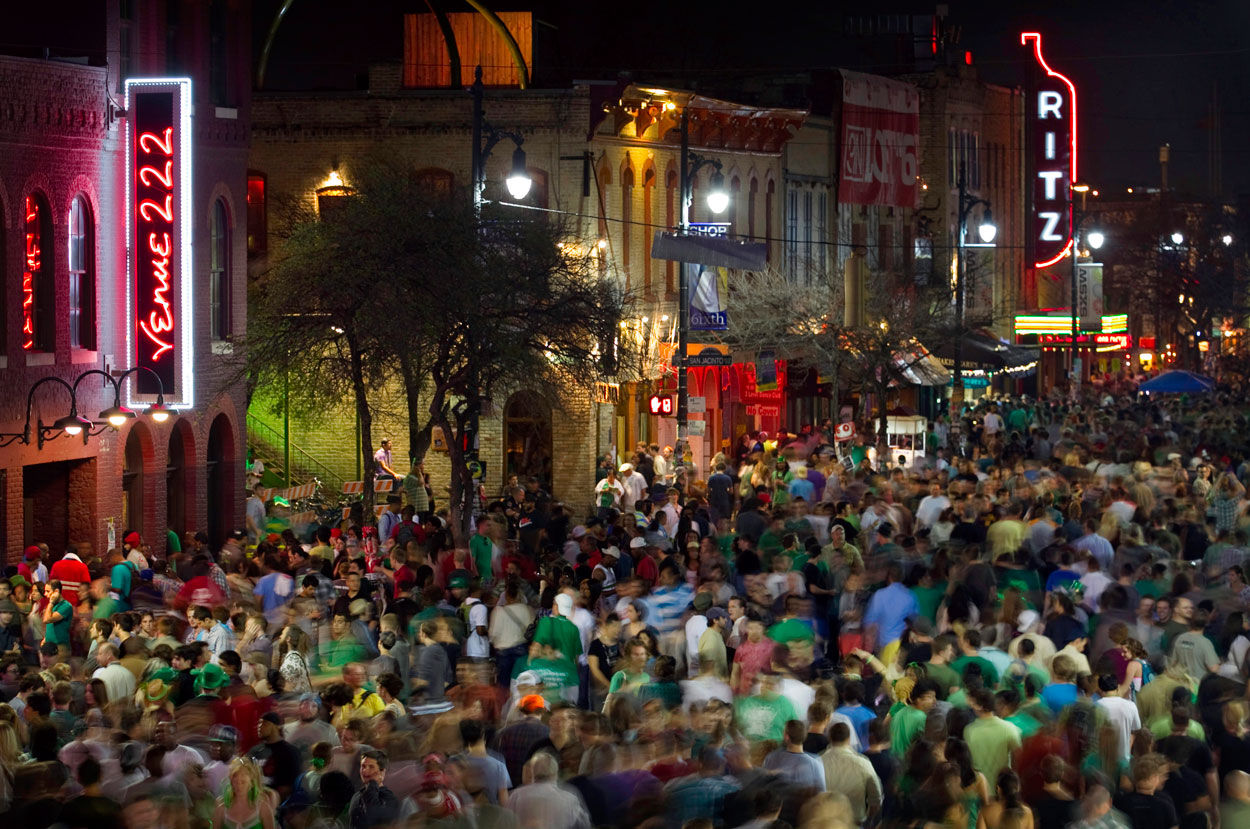 via www.lauragibsonmusic.com
Well, SXSW is over.
We all survived.
We had a busy week with our film, Loves Her Gun. I won't bore you with the details, but if you're interested in reading reviews, awards etc. that the film received, check out our Facebook page.
Participating in the film portion of the festival spoils you. It's contained and organized, no unofficial events surround it and you casually run into peers and friends within the Austin film community and beyond. It is always a pleasure and a treat to experience this part of the festival.
I could tell the second that SXSW Film and Interactive had ended and Music began when we tried driving out of our neighborhood. Living on the eastside now means you co-exist with official and unofficial music events. No longer do you have to live a couple of blocks east of downtown to experience this; you can live as far as a few miles away to feel the effect. The story I'm about to tell you I already shared on my Facebook page, so I apologize if you're already familiar, but I feel that it is an appropriate metaphor to what I and probably a few others have been feeling.
As we waited in standstill traffic on East Austin's Chicon Street, we decided to take a detour down a side street; we needed to go west, but the only way to get there was to go east and zigzag back. A SUV behind us had a similar idea and blew past us and the traffic and down the side street we were about to take. Already skeptical of this car's behavior, we trailed slowly behind it. We watched as it booked it down the road and then hit something we couldn't decipher. Was it a garbage bag dancing in the wind? Was it a piece of tire? It took us a few seconds to register that it was a dog that had connected with the car and tumbled backwards. It tried to get up and then laid flat in the road. The owners came rushing out and both the woman who hit the dog and the occupants of our vehicle stopped to help.
I was paralyzed.
I couldn't bring myself to get out of the car and face the impending reality. Thank goodness my boyfriend and our friend were able to stand by in case of need. If my services were needed I would have stepped up in an instant, but knowing that the dog was most likely not going to make it sent me into a panic attack (my way of dealing with death is not as fearless as others and I regret not getting out of the car, though I plan on leaving a note and flower for the owners of the dog). When I saw the owners shake the lifeless body to check if the dog was still alive and then heard them wailing, I had to look down. I was heartbroken, but most of all I was angry.
Though it technically wasn't the woman's fault who hit the dog (the dog wasn't in an enclosed yard and it appears to have booked it into the street upon seeing another dog being walked), she was driving fast simply because she was impatient. We too were frustrated with the traffic, and though the dog could have run out in front of our car as well, I'm proud to say I drive like someone's grandmother.
To me this summed up what SXSW Music has become. Careless, impatient behavior.
I saw the phrase "Remember, it's not a race!" tweeted over and over again during the week.
Instead of wanting to catch the plethora of free live music that had taken over our neighborhood, I wanted to run as far away as possible. I wanted to sprint from the spring breakers who could care less about our city, the hipsters who feel entitled and the impatient local and out-of-town drivers who made the roads dangerous.
What I'm saying is nothing new and leaving the lips of more and more locals every year.
And each year it keeps getting worse.
I'm the most liberal person you could ever meet who typically doesn't believe in regulation, but I'm starting to wish/pray/hope that the city regulates the unofficial events that circule the music portion. This wonderful festival is being eclipsed by the marketers catering to teenyboppers, the club kids and the money spenders. It hasn't been about discovering new talent in a long time and it is alienating the locals who have helped support it through the years.
Maybe I'm sounding like an old-timer, but I'm scared. Scared of what the music festival and city is turning into.