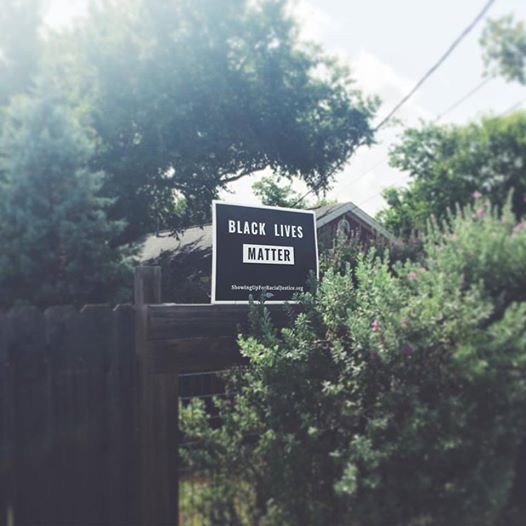 "Baby girl, I've been seeing this for decades. You stop thinking about. You just pray for the people left behind. You're just seeing it now. I love you, but you were born on this side of the track, and you're now on the track peeking over to the other side. Now you're getting mad with us, and that's what we need." –Tyrone, 62, black, homeless, a victim of police brutality, my friend, after asking him how he felt about the deaths of Alton Sterling and Philando Castile
When I was a very little girl, I heard about Rodney King on the news; I was sad, I was angry, but I did not understand. As an adult, when I heard about Trayvon Martin being killed, I was sad and angry, but I did not understand. When Michael Brown was killed, I was sad and angry, but I did not understand. When Tamir Rice was killed, when Eric Garner was killed, when Freddie Gray was killed, I was sad and angry, but I did not understand. When Sandra Bland, who was killed on this very day in 2015, I was sad and I was angry, but I did not understand.
I did not understand how dire police brutality against people of color was because I never experienced it.
And that's what white privilege is.
Real talk: When I first heard the word 'white privilege' two years ago, I cringed. I took it as an attack — white privilege must mean that I don't care about people of color, right? That I can never be an ally no matter how hard I try.
And that as a progressive, accepting that I have white privilege not only means I'm the bad guy, but that I need to hate myself.
How ignorant I was.
How could I not see that white privilege doesn't mean you're hated, nor does it mean you need to self-hate. White privilege also doesn't negate any hardships a white person has faced. It means as a person with privilege, you need to spend more time and energy standing up, speaking out, becoming a true ally. It means you need to do everything in your power to understand what is going on, because there is something going on, y'all. It means going to rallies, to marches, to community action meetings. It means educating yourself beyond the text books and Wikipedia about white supremacy and the plight of blacks in America. It means talking about the tough stuff with your friends of color, if they want to talk.
Because watching TV and feeling sad and angry about people of color being murdered is not enough.
I sent this post to a friend whose opinion I value. She gave me helpful feedback and warned me about posting it. "It's tough because this isn't about us and writing makes it about us." And she's right. What is going on is not about how we white people feel. But I'm putting this out there in case it helps even one person understand that we need to stand up and speak out right now.