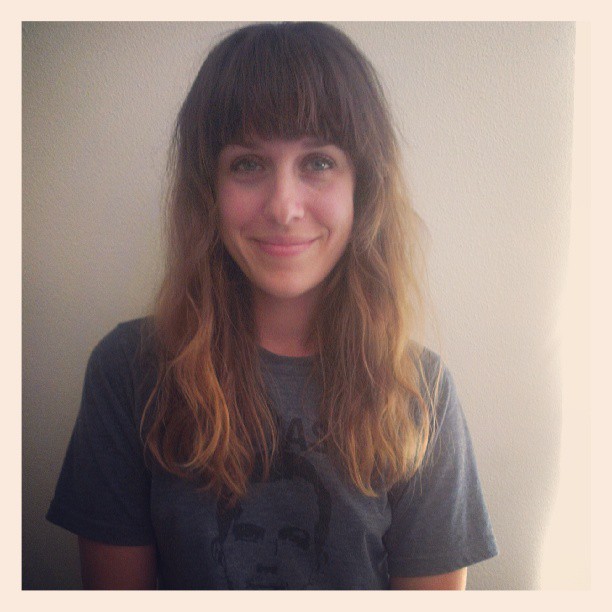 I turned 30 last June.
Ever since that day, I've been writing less and less on this blog. Half of the reason why is because I started a grown-up writing gig that takes up a lot of my time and mental energy. The other half of the reason why is what this blog post is about.
After turning 30, I became a mess-bag of anxiety. So much so, that all I could think about was my anxiety, and I didn't want to turn this blog into dozens of posts of me going, "I'm dying! WE'RE ALL DYING!!!" I did write a couple of posts regarding my anxiety and hypochondria, which you can read here and here– if you feel like reading about an unhinged 30-year-old (who doesn't?)
From most accounts, women LOVE their life after 30. They say that they understand themselves better and no longer make the dumb career/relationship/financial choices that they did in their twenties. These women say they feel more comfortable in their own skin and would not go back to their twenties for ANYTHING, even if it meant getting rid of that armpit fat that appeared out of nowhere.
For myself, I agree with all these statements. What none of these women mentioned- maybe because they didn't experience what I'm about to say- is that turning 30 will send you into a tailspin of "OH MY GOD, I'M AN ADULT NOW! I HAVE TO BE AN ADULT! AAAAAADULLLLT!!! DO I HAVE TO GET MARRIED NOW? DO I HAVE TO HAVE KIDS NOW? I'M GETTING OLDER! MY BODY CAN FAIL ME! WE'RE ALL GETTING OLDER! LOOK AT MY PARENTS! THEY'RE OLDER! SOMEONE GIVE ME A BOTTLE OF SCOTCH, THEN HIT ME ON THE HEAD WITH IT!"
The first sign that I was not handling turning 30 well is when I began going to the doctor's office repeatedly. In fact, I've lost count on how many doctors appointments I scheduled for myself since last June. It's probably somewhere between 10-15 right now. I began going to the doctors because I realized my mortality. One of the many doctors I saw said, "We see many people like you- women who turn 30 and freak out. They become highly unstable mess-bags." She used better doctor-language than this, but her words brought me great comfort: I'm not the only weirdo.
My anxiety/hypochondria got to an all-time high right before the holidays, but going back home to New York for two weeks helped to reset the anxiety-odometer. I realized that getting out of my head and regular routine is important for my sanity. Since I got back over a month ago, I'm proud to say I've only scheduled a doctor's appointment ONCE after going down the rabbit hole of WebMD symptom checker.
In truth, 30 has been great so far, so I really have no reason to be anxious. But something happened when I walked through that doorway from 29 to 30: reality became much more clearer. Suddenly I saw this life of someone I didn't recognize. Where was that kid I knew so well? Why can't I go back to her? Why do I have to keep moving in this forward direction that ultimately ends in death? (yeah, I took it there.)
If you're in your twenties, I'm not trying to scare you. Not EVERY 30-year-old experiences this. You're highly MORE likely to experience if you a.) come from Jews or b.) come from Catholics. Your thirties ARE going to be awesome, if you're ready to grow up.
I just don't think I was quite ready to do that.
(as seen by the fact that I still won't create a 30-something tab for this blog.)