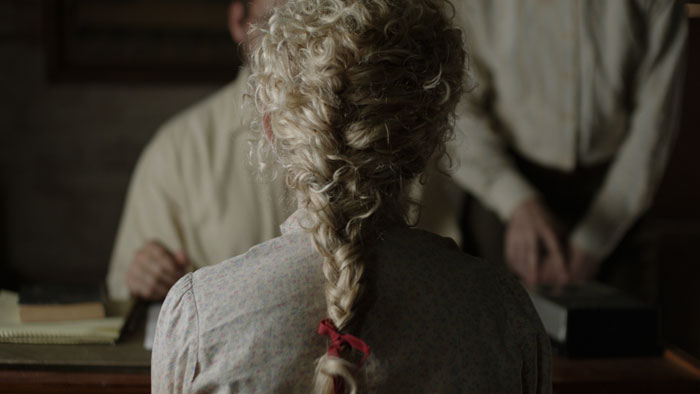 SXSW is here…and it's rainy as shit! Unfortunately, I have to work tonight so I won't be seeing any films, but Geoff got up early to get his express passes for Josh Whedon's Cabin the Woods at the Paramount. If I were able to see films tonight, I'd skip out on Cabin in the Woods and check out the narrative Electrick Children (State Theater) by New York filmmaker Rebecca Thomas.
If you're attending SXSW Film this year, I'll be at the opening party at Buffalo Billiard's tonight. Hope to see you there!
Here are my list of go-to screenings tonight. I starred the ones you should make priority.
Cabin in the Woods– 7PM @ Paramount
Five friends go to a remote cabin in the woods. Bad things happen. If you think you know this story, think again. From fan favorites Joss Whedon and Drew Goddard comes THE CABIN IN THE WOODS, a mind blowing horror film that turns the genre inside out.
Produced by Whedon and directed by Goddard from a script by both, the film stars Kristen Connolly, Chris Hemsworth, Anna Hutchison, Fran Kranz, Jesse Williams, Richard Jenkins and Bradley Whitford.
Word on the street is that this movie is a nice joy ride with lots of twists and turns.
*Electrick Children-7:30PM @ State
Pregnant by music? On her 15th birthday, Rachel, a young Mormon girl from a fundamentalist Utah community, discovers a forbidden cassette tape with rock music on it. Having never heard anything like it, she has a miraculous experience and three months later, claims to have had an immaculate conception from listening to the music. Her parents arrange a marriage, but Rachel runs away to the closest city, Las Vegas, to search for the man who sings on the tape, thinking he has something to do with her mysterious pregnancy…
Written and directed by New York filmmaker Rebecca Thomas and produced by Jessica Caldwell and Richard Neustadter. The film stars Julia Garner (Martha Marcy May Marlene), Rory Culkin, Liam Aiken, Cynthia Watros and Billy Zane.
This visually stunning coming-of-age film is my must-see for Friday night! Excited to be interviewing the filmmaker and producer for CultureMap!
Wikileaks– 9:45PM @ Vimeo
Produced by Oxford Film and Television, Wikileaks: Secrets and Lies is Bafta winner Patrick Forbes' seventy-six-minute documentary of the Wikileaks affair as told by the people involved: personal, moving and frequently hot tempered, it documents history in the making and establishes a new frontier for technology and journalism.
A definitive factual account of the Wikileaks affair, the film features the first major television interview with Wikileaks founder Julian Assange.
Don't know much about this doc, but I figure that you can't really go wrong with socially relevant documentaries.
The Babymakers-10PM @ Paramount
After trying everything to get his wife Audrey (Olivia Munn) pregnant, Tommy Macklin (Paul Schneider) realizes to his horror that he may be "shooting blanks." Terrified that his marriage may fall apart, Tommy recruits his friends (and an Indian ex-mobster) to rob a sperm bank where he made a deposit years ago. As with any half-baked scheme, everything can and does go wrong, testing the limits of Tommy and Audrey's relationship. THE BABYMAKERS is a hilarious twist on the heist film genre, a laugh-out loud comedy showing how far one couple will go in hopes of creating a new life.
Directed by Jay Chandrasekhar and written by Peter Gualke and Gerry Swallow. Starring Paul Schneider, Olivia Munn, Kevin Heffernan, Wood Harris, Nat Faxon, Aisha Tyler, Collette Wolfe, Hayes MacArthur, Lindsey Kraft, Helena Mattsson.
Don't know much about this film, but features a great cast and the director of Super Troopers and Community and Arrested Development episodes.

*God Bless America– 9PM @ Lamar A
Loveless, jobless, possibly terminally ill, Frank has had enough of the downward spiral of America. With nothing left to lose, Frank takes his gun and offs the stupidest, cruelest, and most repellent members of society. He finds an unusual accomplice: 16-year-old Roxy, who shares his sense of rage and disenfranchisement.
Written and directed by Bobcat Goldthwait and starring Joel Murray (brother of Bill) and Tara Lynne Barr
Word on the street is that this film is a dark and comedic social commentary similar to Goldthwait's World's Greatest Dad. Also features One Crazy Summer buddies Goldthwait and Murray together again. I'm a fan of anything Goldthwait does.
[Rec] 3: Genesis-12AM @ Lamar A
Koldo and Clara are about to celebrate the most important day of their lives: their wedding. Everything appears to be running smoothly and the bride, the groom and their families are enjoying a wonderful day in the countryside until some of the guests start showing signs of a strange illness. Before they know what's happening, the bride and groom find themselves in the middle of a hellish ordeal, as an uncontrollable torrent of violence is unleashed on the wedding. What started off as an idyllic day quickly descends into a nightmare of the worst kind…
Directed by Paco Plaza, written by Plaza and Luiso Berdejo and starring Leticia Dolera, Diego Martin
Part of the popular Spanish horror series Rec and is supposed to be delightfully gory and scary