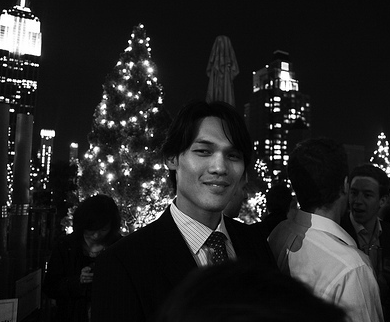 It's fascinating what human cause stories catch like wildfire on social media and which ones do not. Just last week, bullied bus monitor, Karen Klein, received over $650,000 in funds from sympathetic citizens who saw the torturous online video of her being bullied by students. In May, the story of honor student Diane Tran made headlines after a judge ordered her to jail for missing school due to working a full-time job to support her siblings. After enough public outcry, the judge reversed the order. A few months back, here in Austin, the gratuitous shooting by Austin Police of the dog Cisco caught the attention of the world and over 100k likes on Facebook. The social media stir resulted in the APD issuing an apology to Cisco's owner, Michael Paxton, and policy change within the APD.
Many stories, like the three listed above, really strike through to the heart of humans. An elderly woman being told by kids that she should die? A young woman trying to do the right thing sent to jail? An innocent dog being shot and killed on his own property? These cruel and senseless acts are difficult for us to digest.
Here in Austin there has been an equally troubling story that you may have heard about, but I'm surprised at the lack of social media attention it has caught like the Cisco case.
Anthony (or Antonio) Buehler is the West Point grad and Iraqi vet who photographed Austin Police using questionable force on a young woman pulled over on New Year's Eve of this year. From Buehler's allegations, after the police noticed him taking pictures, they questioned what he was doing and then began pulling and pushing him around (as seen on the video here). The APD has accused Buehler of spitting in an officer's face which landed him in jail for harassment of a public servant. Buehler is currently awaiting trial and could face up to 10 years in prison.
Buehler denies having spit in an officer's face and according to news outlet RT, Buehler was "ignored" when filing a complaint with the Austin Internal Affairs Department. A petition was created to bring awareness to Anthony's story and to demand charges against the police officers who physically assaulted and accused Buehler of harassment and interference.
The APD is not backing down on their allegations that Buehler interfered with their investigation, but Buehler's request to view the cops' dashboard cameras has been denied.
Though we have no definitive proof that Buehler didn't interfere with the arrest nor spit in the face of the officers, the video linked above and the fact that this is seemingly stand-up citizen who was also designated driver for his friends that evening could face ten years in prison for simply recording an officer acting unruly seems asinine.
With the growth of consumer technology, filming or photographing officers has been an ongoing issues for years. Periodically stories of citizens arrested for documenting police makes headline news. It is not illegal to videotape or photograph a police officer as long as you're not interfering with the arrest or investigation. Austin was up in arms over the shooting death of Cisco, but for a city that is highly active in social media, why hasn't this story been on the minds and lips of Austinites? If cameras are allowed to videotape us, why should the police be exempt from the same thing? Why should we be bullied and potentially face ten years in prison for capturing questionable police behavior?