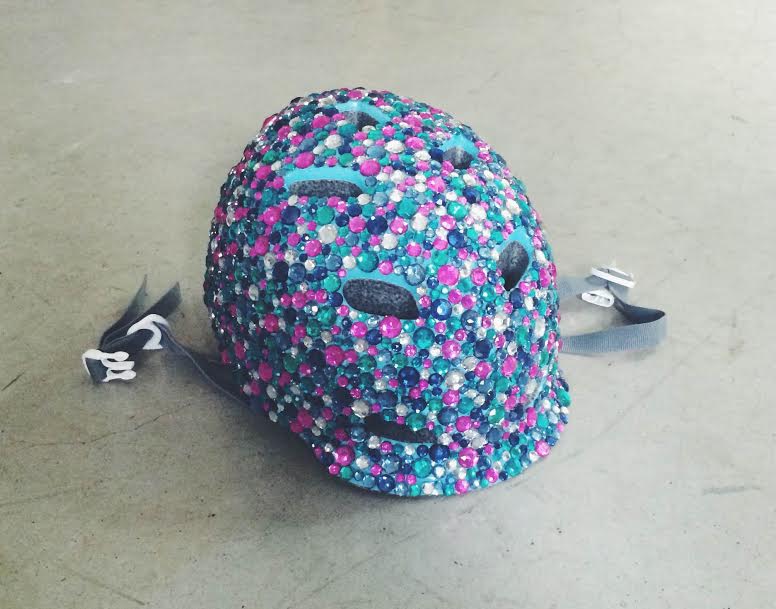 I've never been a girly girl.
I don't like the color pink.
I've never gotten a manicure or pedicure (I even have difficulty saying the words "mani & pedi.")
I like men's clothing, but I don't wear it all that often (I own two top hats, three suspenders and six ties).
My fashion icons are Annie Hall, Maude Chardin, the Marx Brothers, lesbian graphic designers and John Jolie Pitt.
I often forget that my eyebrows need grooming.
I don't own a a pair of kitten or peekaboo heels.
I don't own anything with animal print on it.
The only type of alcohol I like is straight tequila. 
With all of that being said, I love the f out of sparkles and glitter.
I especially love that type of glitter that appears in retro vinyl and bowling balls (I used to own a pair of red glitter Sketchers that I named "Elton" for the left and "John" for the right).
I decided that my bike helmet needed a splash of sparkles, so I super glued plastic rhinestones on the entire thing. It took me about fifteen hours in total to make, but when I look at the final product, it makes my nether regions tingle.
I hope all of you sparkle lovers dig it too.