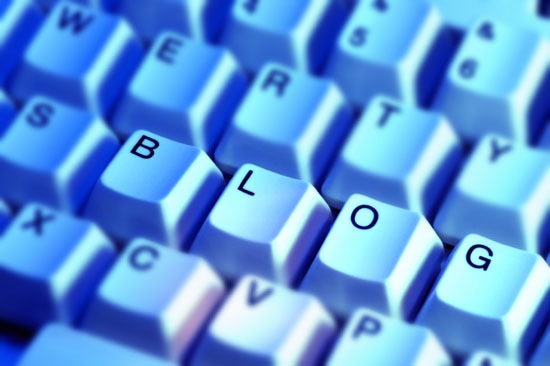 (Update: I wrote this blog post in 2012 and just updated as of April 28, 2015)
There are an ass-load of awesome blogs in Austin, Texas.
(I think) I read a statistic somewhere that Austin has more bloggers per capita than any place in the country.
Since I have zero proof that Austin has the most bloggers of any place in America, one fact I do know is that Men's Health Magazine labeled Austin the #8 most socially networked city in America.
Since we boast such awesome blogging talent, I wanted to create a comprehensive list of Austin bloggers for those interested in the Austin scene. We have amazing writers who cover everything from lifestyle, music, food, humor, travel and dating. Take some time and get to know these great Austinites.
If you don't see one of your favorite Austin blogs listed that may be because a.) I'm only listing blogs that have blogged within the past six month and blog more than once a month and b.) I'm a jackass, I didn't know that the blog existed and you should correct me by sending me the URL to your favorite blog in the comment section RIGHT NOW!
If I forgot your blog, I promise you, I don't hate you! Send me your blog URL in the comments below and you can slap me next time you see me in public.
Lifestyle/Personal:
Austin Eavesdropper (personal and lifestyle blog of Tolly Moseley)
Mad Betty (Austin life and pop culture blog)
Camile Styles (style, beauty and entertaining blog)
Austinite Tips (an insider's guide to the best, worst and weirdest of Austin)
Angeliska Gazette (person blog of Angeliska)
Oh Hey, What's Up? (Austin lifestyle blog)
The Fabulous Geezer Sisters (Austin feminism, politics and family blog)
Coffee with a Stranger (Melissa's quest to have coffee with a stranger every week)
Carol Ramsey (Personal blog of writer and performer Carol Ramsey)
Mallory Allison (the beautiful tales of Mallory)
Bilingual Eyes Blog (A blog about growing up bilingual; Spanish version of the site)
Diatribes by Joah (Thoughts and opinions of local entrepreneur Joah Spearman)
Carissa Jaded (Personal blog of radio personality Carissa from Dudley & Bob with Matt Show)
Two Cannoli (A blog about love and sometimes love for food)
Things to Do/Austin Lifestyle:
In ATX (Food, events & bars to check out)
Austinot (Austin news and interviews)
365 Things to Do (Austin events)
Free Fun in Austin (Austin events)
The Thread Austin (Austin events)
CoolinAustin (Austin events)
The Austinite (A blog about capital life, culture and politics)
Citygram Mag (an online magazine with interviews, photography and things to do in Austin)
Austin Insider Blog (The official blog of Austin, Texas)
Family:
Food Good Laundry Bad (Austin lifestyle and family blog)
Genie in a Blog (Austin lifestyle and family blog)
Wheelchair Mommy (Austin lifestyle and family blog)
Great Moments in Parenting (User submitted parenting stories)
Hip-Baby Mama (A humor blog about parenting)
Slightly Off Kilter (a food and family blog) 
Fashion:
Austin Slave to Fashion (Austin fashion and personal style blog by Cathy!)
ATX Street Style (Austin street style photography)
Keep Austin Stylish (Austin fashion news)
The Stylish Sophisticate (Personal style blog)
The Svara Blog (Fashion + food + beauty)
Thrift Horror (horrors found at thrift stores)
Housing/Design:
Modern Austin (Austin architecture and design)
Creede Fitch (Architecture and design in Austin)
Arts/Crafts:
Crafty is Cool (the blog of super popular Allison Hoffman/AmiguruME)
Humor:
Amber Demure (Austin lifestyle cartoons from Amber Demure)
Casa Weenie (Austin family cartoons)

Food/Drinks:
Hilah Cooking (Cooking show by Hilah Johnson)
Edible Aria (Healthy eating blog)
Foodie is the New Forty (Food reviews and events)
Epicuriosities (Food reviews and events)
Girl Eats World (Food reviewsand events)
Austin Food Lovers (Austin foodie guide)
Austin Gastronomist (Food recipes and reviews)
Aneelee (Vegetarian news and recipes)
A Taste OF Koko (Food news and recipes)
What Jew Wanna Eat (Jewish cooking blog)
Taco Journalism (Taco blog)
Man Up Texas BBQ (BBQ blog)
Stay Hoppy (Beer blog)
An Avenue (Beer & music blog)
What Are Yo Drinking? (Booze blog)
No Satiation (A blog for food nerds)
Lazy Smurf (Austin vegan food blog)
Foie Gras Hot Dog (cooking & foodie blog from a cabin in the woods)
Neighborhoods:
Downtown Austin Blog (blog about Downtown Austin)
Eastside Vibe (Austin lifestyle on the Eastside)
Richard Zelade'a Hill Country (Hill Country news)
Dating:
LoveScience (Dating advice)
Philanthropy: 
Giving City Austin (A blog about giving in Austin)
Gaming:
Girl Hero (A gaming/geek/art blog)
Music:
Sound Dessert (a blog about music with interviews and event listings)
Austin Town Hall (Austin music news and reviews)
U Love I (Nightlife photography)
Austin Bloggy Limits (Austin music news and reviews)
Ovrld (Austin music news and reviews)
Side One Track One (Music & film blog)
Garage Rock Punk Music (Music musings)
Movie/TV:
Slackerwood (Austin film news and reviews)
Film School Rejects (Film reviews)
Reel Snarky (Film, TV and music news)
Travel:
Trading Places (Shelley Seale's travel blog)
Business:
Return on Now (Business, social media and SEO blog)
Sports:
48 Minutes of Hell (everything San Antonio Spurs and Austin Toros)