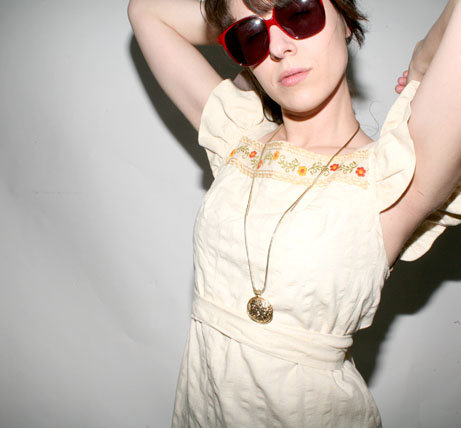 I've learned a lot about blogging over the past three years.
The biggest thing I've learned is that if you want a lot of followers and want to attract advertisers you need to make your blog niche. The more niche the better.
I'd be lying if I said I don't give a shit about my traffic (most people are lying if they say they don't care), but I don't give a crap enough to completely change my blog in hopes of wooing advertisers. Hey, it would be nice to get paid for this thing, but in the long run, I obviously like having my content all over the place. I have the freedom to write whatever I want.
I also love the amazing individuals who have hung in there with me and don't feel like alienating them with what feels like forced material. Niche is good, but forced niche is bad.
In other words, this blog will probably never be big. It has grown, but with my scope being very wide, I doubt I will ever be able to demand big bucks for advertising.
Advertiser: So what is your blog about?
Me: Me. Oh, and Jeff Goldblum's boner. Sometimes Prince's pubic hair. A lot of photos of Rick Moranis. Sometimes I gripe about my period. That fits your demographic, right?
Advertiser: (dial tone)
If I wanted to gain more followers, there are three surefire ways I could to do it.
Here are some tips I've learned throughout the years:
1.) Grow a dick (since there are so few male bloggers out there that talk about their personal life, the ones that do achieve a lot of success)
2.) Have a child (mom blogs are all the craze)
3.) Take lots of photos of what you're wearing (fashion bloggers are the online equivalent of the highschool prom queen who always gets what she wants)
I'm not kidding. I know this sounds snarky, but if there is anything I've learned, it's that being a dude who can write eloquently, being a good-looking mom with a good-looking website and good-looking kid and posting an exorbitant amount of photos of yourself dressed nicely will put you ahead in the blogosphere.
Single Dad Laughing is an excellent example of a male blogger who speaks truthfully and personally and has legions of female (and some male) fans that would take a bullet for him. Yesterday I was reading that he has garnered over 110,000 subscribers in 20 months. Holy shit, right? He had a few very heartfelt posts that went viral and BAM!- he's a blogging superstar now! SDL is a good writer, but he's not mind-blowingly amazing. My theory is that his success is because he's a devoted single dad who loves his kid, loves his life and loves helping others. He's a rarity in this world and people respond well to it (when I say people I mean women).
As for Mom blogs, considering the majority of bloggers are women between the ages of 21-35, it seems obvious that blogs about new mommies and their beautiful lives would be a popular attraction. Also, a lot of young moms are a.) Scared shitless and want to read about other moms so they know they're not alone/going crazy and b.) May have time on their hands to read blogs if they're working/caregiving from home. Throw in cute pictures of babies and a new found sense of design aesthetic (you spent a lot of time designing your kid's room, so a beautiful blog should be easy to design) and you got yourself a guaranteed avenue for gaining followers. Check out this Copyblogger article on Five Reasons Why Mom Blogs are the Blogs to Watch.
Ok, fashion bloggers. The bane of my existence. Don't get me wrong, there are some fashion blogs I love. I'm friends with some fashion bloggers. Some fashion blogs are more than just narcissistic photos of oneself. Then some of them aren't and it seems like those are the ones that are wildly popular. I'm not sure why other than that when someone dangles a shiny carrot in front of the majority of human beings, everyone goes "ooooh". This is going to sound totally bitchy and I've never admitted this publicly before, but shit, when you spend a lot of time writing and no one reads it, then this little hot teeny-bopper posts one picture of herself with zero original content and everyone goes ga-ga over it and then the teeny-bopper gets offered loads of money from various companies it seems kind of not fair, right? But I guess life is not fair. What I'm trying to say is, there is a good chance people will care more about what you wear over what you think. It just boils down to if that is the demographic you're looking to attract.
So that's what I've learned about blogging. If you want to gain followers the fast and easy way, this is what you should do.
If you want to blog about your pet hamster, Pinochle, and your tendency to fart a lot and your undying love for Jonathan Brandis, you should do that too. Having an original voice gains you followers as well. Just not always the fast way.