Dear Rick Moranis,
We are throwing a party in your honor on April 27th at Wright Bros. Brew & Brew in Austin, Texas, and you are cordially invited.
I can't afford your airfare or a hotel room, but you're welcome to crash at our place. We have a spare bedroom with a weight machine! I can make you bowls of cereal that you can eat while you work out on our weight machine. I don't know how to make pancakes. Sorry.
I should probably tell you what the party is about. We are screening your classic film, Strange Brew, and as the host, I'll be discussing your filmography with the crowd. You know what would make this screening way better? You! And shrimp, but I don't think I have the budget for that.
You are very much loved here down in Austin, Texas. And not ironically either; there are many young people who grew up with you and relate to your various nerds such as Louis Tully and Seymour Krelborn. We also relate to Bob McKenzie; Texans are kind of like Canadians. We drink a lot of beer and the rest of America makes fun of us. However, our current Governor didn't expand Medicaid and Obamacare is a hot mess, so we most definitely don't have anything that resembles universal healthcare. We do like to eat meat and talk to strangers on the street though! I think you will like it here. And again, FREE WEIGHT MACHINE AND BOWLS OF CEREAL!
I came up with a top ten list as to why you're awesome. You probably already know that you're awesome, but just in case you need a reminder:
1.) Your cheeks look like that of a soft, round baby.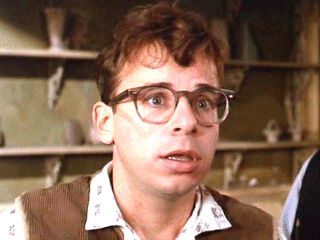 2.) You played characters we could always relate to- the nerd, the outcast and the eccentric. YOU MADE US FEEL ALIVE.
3.) You symbolize our childhood; therefore every time I see your face, I internally mourn the death of the little girl I once was.
4.) You wore grandma glasses in a non-ironic way.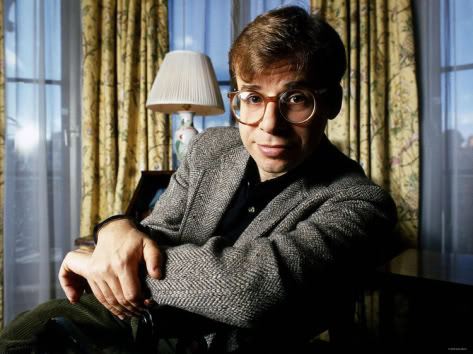 5.) You're Canadian, which means you're like, the Golden Chosen One of Human Beings.
6.) You're also Jewish. Being Canadian AND Jewish means you are the funniest person ever birthed.
7.) I also think you might be left-handed; being a left-handed Canadian Jew means that you should probably run for president of the Earth.
8.) You made two albums: one with the word "cowboy" in it and the other with the word "brisket." This already makes you an honorary Texan.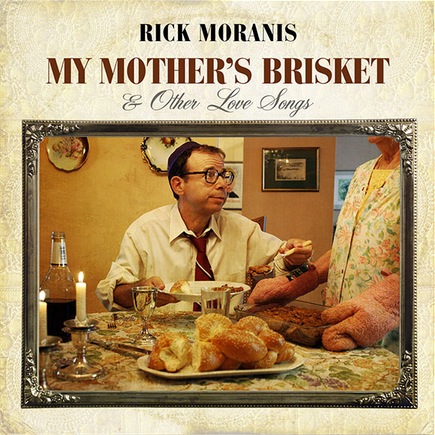 9.) You maybe have one of the best film resumes of any person alive: Strange Brew, Ghostbusters, Little Shop of Horrors and Spaceballs. My Blue Heaven and Club Paradise deserve a special mention too. You deserve an honorary Oscar for "ACTOR IN BEST FILMS EVER PERIOD."
10.) You do the best Woody Allen impression I've ever seen. Er, should I not be bringing him up?
We hope to see you on April 27th!
If you have any questions, you can email me at laurenmodery at gmail dot com.
With much love,
Lauren
P.S. Friends who are reading this, you are also invited.