This is my third year at SXSW Film, and I'm so stoked!
This year's lineup is great as usual, with a diverse mix of super indie, international and Hollywood talent. There is also a variety of interesting and cutting edge panels that are worth attending.
Here is my list of the top 20 films, panels and conversations to check out at this year's fest (in no particular order).
Hope to see you there!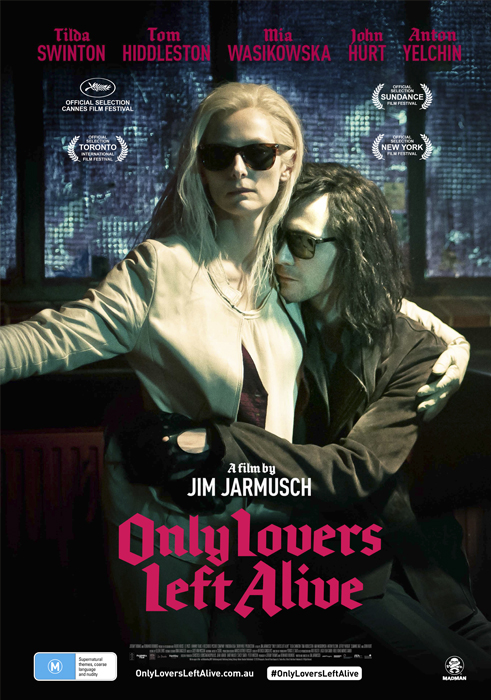 via MadMan
1.) Only Lovers Left Alive– JIM JARMUSCH. Do I need to say more? This Jarmuschian vampire drama stars Tilda Swinton and Todd Hiddleston, and premiered at the Cannes Film Festival in 2013. This is the film's first American screening, and it will be released theatrically on April 11. Only Lovers Left Alive has received favorable reviews and the poster suggests that Tilda Swinton is channeling her The Hunger-era David Bowie. Stateside Theatre, Saturday @ 6:15PM and AMC Theatre at VCC, Wednesday at 9:45PM.
2.) What We Do in the Shadows– This film, directed by one of my favorite indie directors on the scene, the New Zealand-based Taika Waititi, is also a vampire flick, albeit a comedic one. Waititi was not alone in casting his magical powers upon this film: Jermaine Clement, known for being one-half of the Flight of the Conchords, also co-wrote and co-directed this film. If you're familiar with Waititi's earlier work- Eagle vs. Shark, starring Clement, and Boy– you'll know that his style is quirky, colorful and fun. I have no doubt that this will be an entertaining film, and I believe both the director- who is a talented actor himself- and Clement will be there. Topfer Theater, Saturday @ 10:15PM, Rollins Theater, Tuesday @ 7PM and Stateside Theatre, Wednesday @ 11:30AM.
3.) Screening of Joe & A Conversation with Nicolas Cage– Some have been hailing Joe as one of Nicolas Cage's best and most serious performances in ages, and by the looks of the trailer, I'd say that's a fair guess. Directed by the talented Austin-based filmmaker David Gordon Green (Pineapple Express, Prince Avalanche), this dark, gritty Southern tale should have people talking at the fest. The day after the premiere, Cage will sit down and chat with the film's director. We can only pray that he's feeling a little Cage-y that day. Joe screens at the Paramount Theatre, Sunday @ 9PM and at the Topfer Theatre, Thursday @ 6:30PM; A Conversation with Nicolas Cage is at Austin Convention Center Room 18ABCD, Monday @ 12:30PM.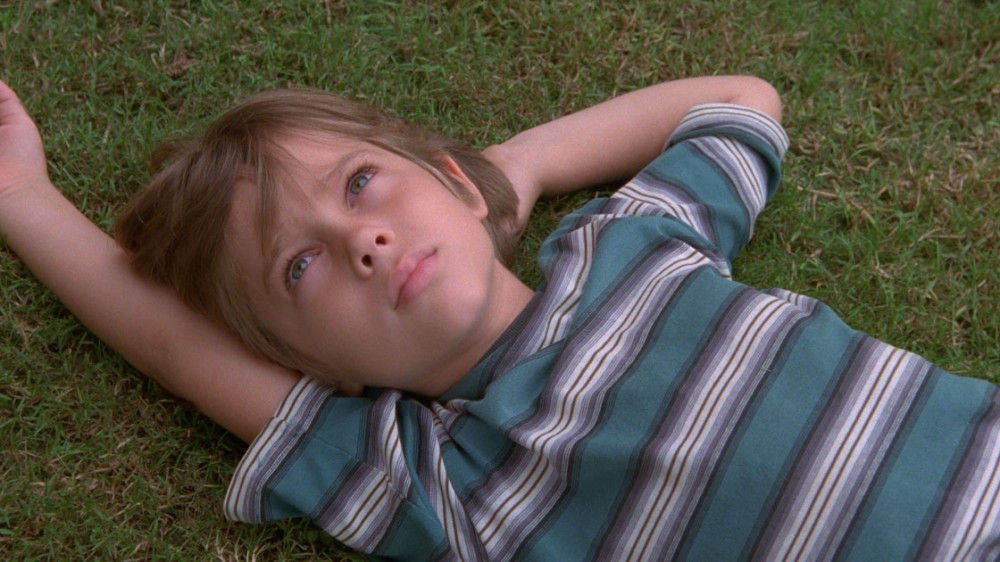 via Sundance
4.) Boyhood– Richard Linklater's 12-year opus, Boyhood, is sure to be a popular attraction at this year's fest (the film got favorable reviews at Sundance and Berlin). Also, Linklater is a local boy, and I'll just come out and say it: I love him. He's a swell guy and a talented filmmaker. Though this hardworking director is well-known in Hollywood, there is nothing Hollywood about him. He has given so much to the Austin film community, and he continues to do so. Paramount, Sunday @ 10:30AM.
5.) Texas Respresentin'!- In addition to Joe and Boyhood, there are so many wonderful Austin and Texas-based films this year; you should check out all of them! Please go to SXSW.com or look at your schedule for screening times: Thank You A Lot (narrative), Hellion (narrative), The Great Invisible (documentary), Ping Pong Summer (narrative), Yakona (documentary), Arlo and Julie (narrative), Two Step (narrative), Kumiko, The Treasure Hunter (narrative), Road to Austin (documentary), No No: A Dockumentary (documentary), Above All Else (documentary), Molly (short), Rat Pak Rat (short), Dig (short), Easy (short), I Was a Teenager (short), One Armed Man (short), Road Kill Zoo (short) and Some Vacation (short).
6.) Screening of Bad Words & A Conversation with Jason Bateman– One tweeter said that Bad Words, Jason Bateman's directorial debut, is like Bad Santa- minus the bloody, wooden pickle. Bad Santa alone is enough to pique my interest, and the fact that Bateman is a fine, fine comedian. Check out Bateman's conversation with Jeffrey Tambor the day after the screening- and wear your jean shorts and blue paint. Bad Words screening is at Topfer, Friday @ 7PM; A Conversation with Jason Bateman is at Austin Convention Center Room 16AB, Saturday @ 2PM.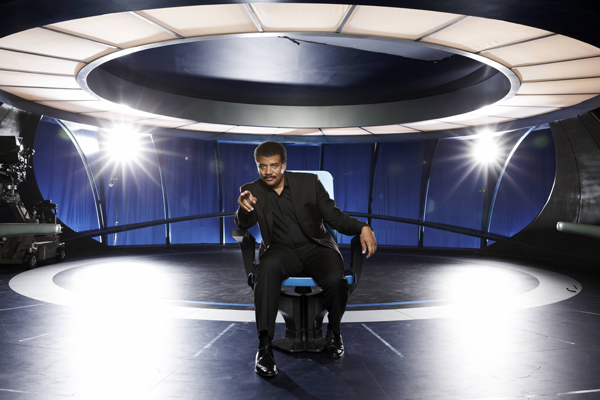 via RealScreen
7.) COSMOS: A SpaceTime Odyssey– Possibly what will be the most sought out screening by hipsters, Neil deGrasse Tyson will host a preview of the show made famous by Carl Sagan. Paramount, Friday @ 10PM.
8.) The Grand Budapest Hotel Q & A w/ Wes Anderson– Anderson's new film has received stellar reviews. And it's Wes Anderson. Paramount Theatre, Monday @ 10PM.
9.) TV's Decision Makers panel– Reps from AMC, FX, Showtime and HBO will be attendance to discuss how and why they pick the content that they do. Austin Convention Center Room 16AB, Saturday @ 3:30PM.
10.) Silicon Valley- Mike Judge (Office Space, Beavis & Butthead) is premiering the first episode of his new HBO series, Silicon Valley. The show "takes a comic look at the modern-day epicenter of the high-tech gold rush." Judge's relatable, yet revealing take on American culture should make this an interesting watch. Oh, he's also a local boy too! Vimeo Theater, Monday @ 1:30PM.
11.) Are We All Producers Now? panel- I stuck this one on here because my old boss is one of the speakers. Dana Brunetti, producer of House of Cards, The Social Network, Captain Phillips and Fifty Shades of Grey, will be speaking alongside Randi Zuckerberg on how Hollywood and Silicon Valley are continuing to form ties. This should be an interesting conversation by two heavyweights in their respective industries. Austin Convention Center Ballroom D, Sunday @ 3:30PM.
12.) I Believe in Unicorns- This film, starring some of the indie world's hottest talent- Amy Seimetz and Julia Garner- has been getting some early buzz. The films follows an "imaginative teenage girl who runs away from home with an older boy, but not even unicorns can save her." If you're down at the Convention Center, check out the kick-ass poster for this film in the film poster section. Alamo Ritz, Sunday @ 4PM, Rollins Theatre, Monday @ 7:30PM, Rollins Theatre, Thursday @ 2PM.
13.) Wild Canaries– The husband-and-wife filmmaking team of Lawrence Michael Levine and Sophia Takal, known for indie hits such as Green and Gabi on the Roof in July, are back at it with a new feature about a Brooklyn couple investigating a neighbor's death. Levine and Takal are known for their talents of creating interesting narratives on a microbudget. Alamo Ritz, Saturday @ 4:14PM, Rollins Theatre, Sunday @ 9:30PM, Alamo Ritz, Wednesday @ 9:30PM.
14.) 5 Lessons Learned From Movies Studios on How to Market Your Movie panel– Reps from 20th Century Fox, Warner Bros. and DreamWorks will discuss the studios' new rules for online marketing and what works and what doesn't. Austin Convention Center Room 16AB, Sunday @ 2PM.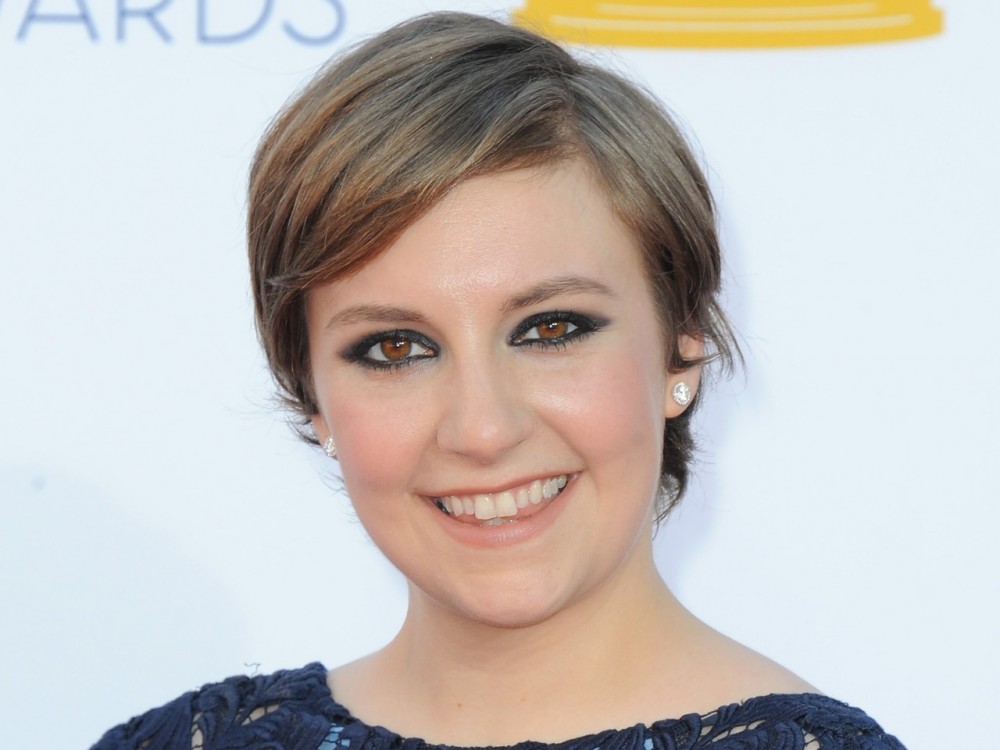 via Salon
15.) Lena Dunham Keynote– You know, I wanted to disklike Lena Dunham in the beginning of her meteoric rise, so I made myself. I was a fool. The more I read about her and from the little I've seen of Girls, she's a damn talented and smart girl, and I imagine her keynote will be both humorous and inspiring. For any young female filmmaker, this is a must. Vimeo Theater, Monday @ 11AM.
16.) Is Bitcoin the Future of Money? panel- I don't know about you, but Bitcoin confuses the living f out of me. What better way to learn more about it than from the CEO of one of the largest Boitcoin start-ups in the world? Though this is more Interactive-centric, your Film badge will get you in. Austin Convention Center Ballroom D, Monday @ 12:30PM.
17.) After Wrap: Finding the Right Distribution Partner panel– This panel is a must for filmmakers wanting to opitimize the traction they receive after premiering at a festival. Reps from some of the biggest indie distribution companies will be in attendance: IFC Films, Cinetic Media, Magnolia and Submarine. Austin Convention Center Room 1, Monday @ 2PM.
18.) Do Algorithms Dream of Viral Content? panel- This panel taps more into the Interactive territory (though a Film badge will get you in), and finds reps from the New York Times and Upworthy discussing the hypothetical situation of "what happens when two lesbians have a baby, someone writes an amazing headline about it, builds a business based on the concept and then shows up at SXSW." Kudos to the Phillip K. Dick now. InterContinental SFA Ballroom D, Monday @ 5PM.
19.) Can Digital Game Publishing Show Us the Way? panel- The gaming industry is doing over 12 billion in digital sales; what can filmmakers and distributors learn from this? Austin Convention Center Room 1, Tuesday @ 12:30PM.
20.) Portlandia: Behind the Scenes with the Creators panel– Both Fred Armisen and Carrie Brownstein will be in attendance to discuss their creative process and show clips from their upcoming season. Austin Convention Center Room 18ABCD, Tuesday @ 3:30PM