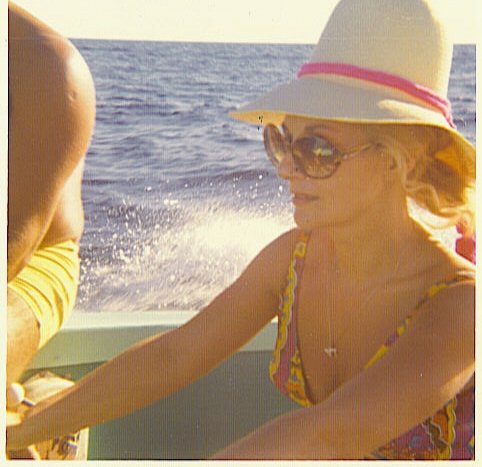 "Lionel stopped calling me," my grandmother said to me last week.
"…and I'm lonely."
Lionel, my grandmother's boyfriend, has been calling her 5-10 times a day since he moved into the Alzheimer's unit at an assisted living home earlier this year.
Then last week he just stopped.
Forgot that there was someone he was supposed to call that day.
Since Lionel moved out her house, my grandmother has been at a complete loss as to what to do with herself.
This boredom has led to long phone conversations with scammers.
And sending money to scammers.
"Grandma, why in God's name are you talking to these people? When they call you, just hang up!"
"Oh, I know they're silly, I just like entertaining them."
What's she really not telling me, and what my mother has shared with me, is that deep down, my grandmother really thinks she could be "the next millionaire!".
Having been a business owner for 35 years, I'm absolutely floored that my grandmother has fallen into this trap, and I'm in complete denial that her mental processing may be slipping.
I attribute it to her generation who doesn't understand the concept of mail and phone scammers; if someone calls you to say that you are in the running to win a lot of money, they must be real, right? No one calls to tell you that just for the heck of it.
She's promised me that she's only sent it $5 or $10 here or there to Publisher's Clearing House or similar companies, but I can't tell if she's telling the truth. My grandmother isn't one to lie, but she is one to put up a front.
I'm scared.
I'm scared of what the future holds for her, and for Lionel.
Being advanced in years is one thing, being old is another.
Being old is on the slide in to homebase.
"I'm bored. I don't know what to do with myself. All my friends are dead," my grandmother often tells me.
"You know that you can call me any time or day, I'm here, grandma."
"But you have your own life now!"
"Don't be silly."
"I feel so old and ugly. I'm disgusted with my body. It won't do what I want it to do."
"Grandma, you are beautiful! Everyone thinks you are beautiful!"
"They are stupid. Beautiful is young."
An avid exerciser, her chronic back pain has made it difficult to go to the gym, and since her former gym partner, Lionel, is no longer able to attend, she no longer goes.
She voluntarily goes to a twice-weekly physical therapy program that she religiously attends. I'm proud of her. This is the only thing she will do to help her back pain, since she absolutely refuses to take any pain medicine. I know that pain medicine would help her spirits, but she won't do it. And we can't make her.
We can't make her do anything.
We can't make her understand that she should just ignore phone calls and mail from companies guaranteeing her a million dollars.
We can't make Lionel stop forgetting who she is.
We can't make her friends come back from the dead.
We can't make her stop getting older.
I feel so powerless.