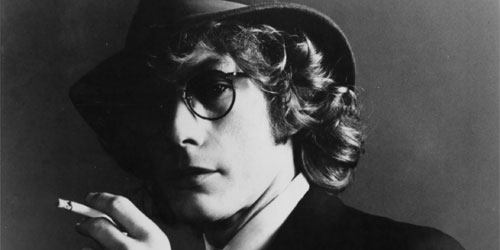 Yesterday, I asked my father, a pianist and music lover, if he was familiar with Warren Zevon's music. Considering that Zevon was a classically-trained musician, popular in a pivotal decade of music for my father and featured piano in many of his songs, I figured he was a fan.
"Sure, I used to listen to him back in the day. Has he come out with anything new lately?"
"Dad, he's been dead for eight years."
"Oh, wow. Really? I guess I haven't listened to him since "Werewolves of London"."
After my Dad said that, I figured he never actually listened to Warren Zevon at all. "Werewolves of London" is not a song you bring up if you're a fan.
At one point that was the only song of Warren Zevon's that I knew as well and I kind of hated it. It was on every Halloween compilation my mother owned and it would get played over and over during the holiday. After each howl, I swore off Zevon more and more.
I spoke of Zevon a bit on my recent CultureMap post about being indie-ignorant and diggin' my old timer musicians and I wanted to expand more.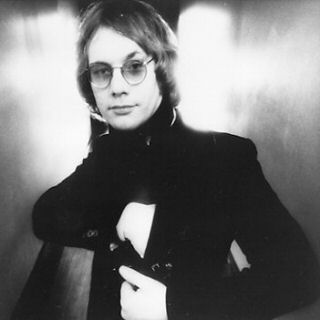 Recently Geoff got me more closely acquainted with Zevon. I'm surprised I didn't notice Zevon's charm and electricity sooner considering he was a popular late 70's rocker much like my cherished Fleetwood Mac (who were friends with Zevon and played on many of his records). I also played piano for over twelve years of my life and it's in my blood, so Zevon's penchant for the piano means a lot to me. It's an instrument you don't hear as prominently featured anymore.
There is an essence to Zevon that could be labeled as cheesy though it's that feature that makes him stand out. Similar in a way to Billy Joel, Zevon was an epic storyteller, sharing the stories of headless Thompson gunners, serial killers, the occupation of Veracruz, hillbilly Southerners, or dudes stuck in Honduras. Though Zevon had his personal songs, many were stories of people living desperate lives. A quote from Associated Press found Zevon stating, "I always like to have violent lyrics and violent music, the knowledge of death and fear of death informs my existence. It's a safe, kind of cheerful way of dealing with that issue."
Of course there were poignant songs too. Songs you couldn't help but feel were windows to his complicated heart. My favorite song of Zevon's and one I relate to in a wistful way is "Desperados Under the Eaves", a song about a man lost in Los Angeles:
I was sitting in the Hollywood Hawaiian Hotel
I was staring in my empty coffee cup
I was thinking that the gypsy wasn't lyin'
All the salty margaritas in Los Angeles
I'm gonna drink 'em up
Zevon had his battles with alcoholism, drugs and partying. He was also a husband and father. He had many subjects to write about, but maybe the most difficult topic he ever had to broach was his impending death. In 2002, at the age of 55, Zevon was diagnosed with terminal lung cancer. Taking the news like a fucking champ, Zevon decided to record one last album, The Wind, before he died. How can you not love a dude who covers "Knockin' on Heaven's Door" right before he dies?
Even when faced with death, Zevon joked on his last public appearance with David Letterman that, he had made a "tactical error in not going to a physician for twenty years." Zevon died in 2003 and won his first Grammy for The Wind. He continues to inspire people today most notably the writers of Californication.
You're maybe thinking, why, why should I care about this guy that I know so little about?
Because they don't make them like him anymore. They don't make the bad boys and the reformed bad boys you actually want to be like.
The guys who did their own thing always and forever.
Zevon was a musical genius disguised by a bad ass facade.
On a side note, he also had some mad style.
And on another side side note, there is a new biography of Zevon in the works! Can't wait!

Zevon's last performance, less than a year before he died…