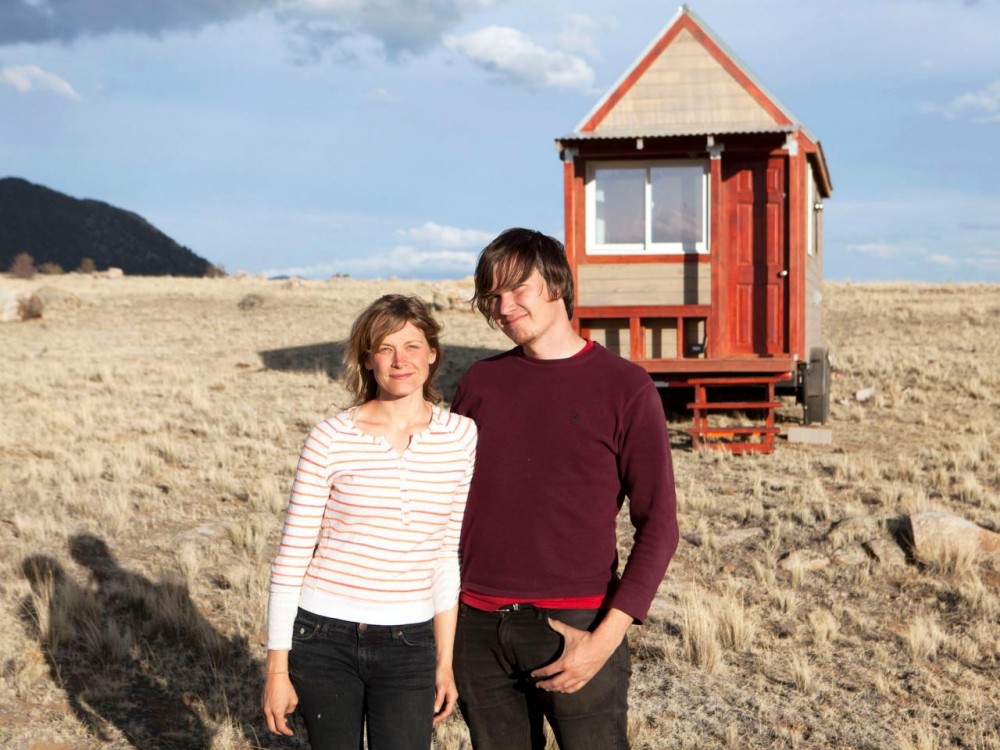 source- Tiny: A Story About Living Small
Dear People Who Live in Fancy Tiny Houses,
Do you actually love living in a fancy tiny house*?
You look so freakin' happy in that Dwell Magazine article or Buzzfeed post, but c'mon, you can't tell me that you don't lie awake at night, your face four inches from the ceiling because the only place your bed fits is above the kitchen sink which also acts as your shower, and think, I've made a terrible mistake.
Look, I'm not criticizing you. I commend you for making this giant leap. Since we humans seem comfortable with pillaging Mother Earth of all her resources, I believe more people should think like you. But 250 square feet? What the hell happens when your tiny house partner farts Mexican food farts, huh? Where do you escape to? Nowhere. You have nowhere to run. All you can do is walk three feet to the other end of the house and pray.
Or maybe you can run out into the tiny forest surrounding your tiny house.
I f'ing love the idea of downsizing and living a "simple life," but seriously, where do you put your shit? You still have some clothing and shoes and towels and all that jazz, right? Or do you just wear overalls now? Overalls and Birkenstocks and one towel that you share with your entire family. Where do you wash that towel, hmm? Do you have a tiny river that runs behind your tiny house? I bet you do. I bet your whole Goddamn property is whimsical.
And I know your house isn't that clean all of the time. In your pictures, it looks like you only own a tiny sofa, several throw blankets & pillow, one cooking pan, one antique book and one framed photo of you laughing in front of your tiny house.
Hey. Do you have privacy in your tiny house?
God damn, I have so many questions.
What if you're having a shitty day and you just want to be alone? You can't be alone, right? Because your partner or children are sitting two to ten feet away from you at all times. Don't you feel like a rat trapped in a cage? Don't you ever want to turn toward your lover or spawn and shout, "Get out! Get out of my tiny house!"
What about sexy time, huh? There is no f'ing way your kids aren't hearing that shit. If you're boinking four feet from your offspring, they might grow up to hate tiny things and end up building a McMansion with ten empty bedrooms just to spite you. Each bedroom will represent their years of loss innocence.
And your poor teenage children. What happens if they need sexy time? They go through puberty. They need the sex.
WHAT HAPPENS TO THE SEXY TIME?!?
Some of you tiny house dwellers don't even have beds! WHERE IS THE BED?!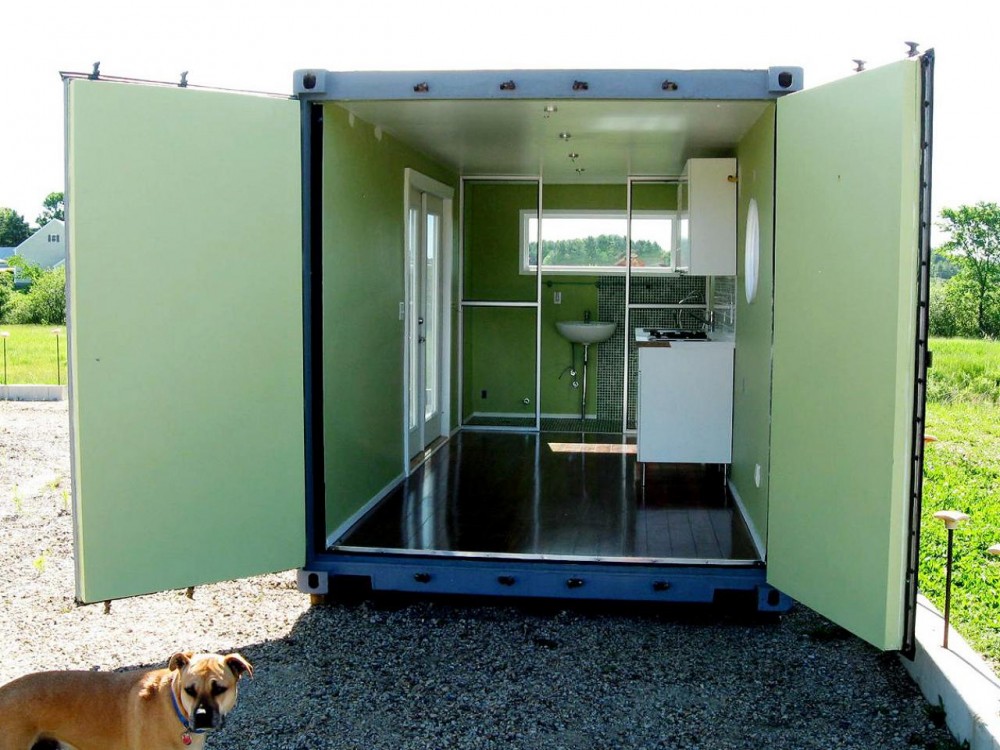 Even that dog is like, "Where the fuck is the bed, guys?"
What about guests? Where do you put your guests? Can friends and family even visit you? Do you have friends and family? ANSWER ME, DAMMIT! Are people now afraid of you?
"Honey, want to go visit Petal & Ralph out in their 250-square-foot house this weekend?" 
"Are you shitting me? That place smells like a hot box of Mexican food farts." 
Guys, you know when the zombie apocalypse comes you're going to be the first to go, right? Four zombies could pick up and shake your tiny house like a Smart Car. Your bodies will be flinging out the windows like hornets shaken from a nest. You're only going to have that one cooking pan and farts to save yourself.
Be honest: You just want to live out your life like a Wes Anderson character, don't you? You want to be some eccentric full of whimsy who doesn't need modern tools or resources to live a fulfilling life. Well, good for you and your small abode. I hope you're happy and that all my questions and concerns are just the ramblings of a jealous woman who wants a tiny house of her own.
All the best,
Lauren
*This post is half in jest. I actually do commend people who can live this life, but I am curious if it's all peaches and cream like the swanky design magazines suggest. I do believe that overpopulation of the Earth is a problem, so downsizing seems like a great option. I also think these tiny houses are a great dwelling alternative for homeless individuals.