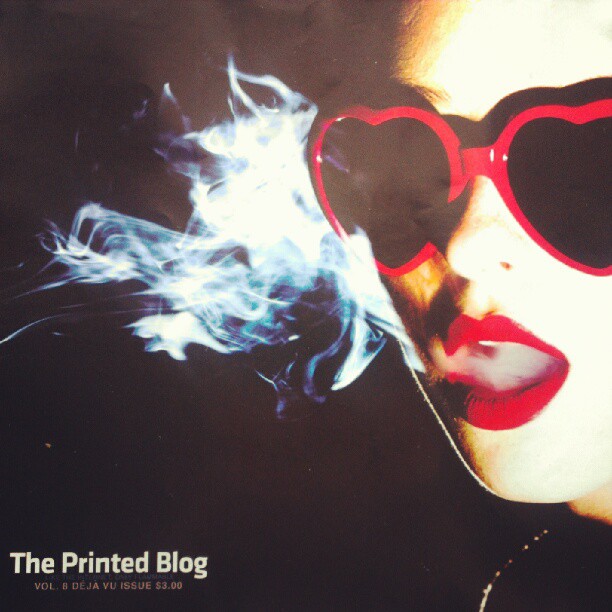 As I mentioned on Monday, my brain is as fried as the skin of George Hamilton, but I'll be up and running with some original content next week.
In the meantime, I want to share with you some exciting news!
Hipstercrite was selected to be included in the print magazine The Printed Blog!
What is The Printed Blog, you ask? The Printed Blog is a "monthly chronicle that focuses on creating a collectible, curated publication exclusively made up of content generated on the web, with the intention of giving bloggers credibility and exposure that they can use to establish themselves." Co-founder and Photo Editor of the magazine is the new It Boy photographer Tyler Shields.
Each issue is comprised of blog posts paired with beautiful photography by contributors. I spied two of my favorite bloggers in the latest issue, Humans Are Funny and Kid in the Front Row!
In their current Deja Vu issue, my super wistful post "This Must Be The Place" was featured. In the blog post I discuss a frequent theme where I lament the days of being a confused early twenty-something; I'm exactly at the place I wanted to be at 22, but now I miss that confused and frustrated novice human being because it was just the beginning for her.
If you're interested in potentially being a part of this neat-o idea, The Printed Blog is currently taking submissions! Learn more here.
And if you're interested in supporting them, check out their Kickstarter campaign!