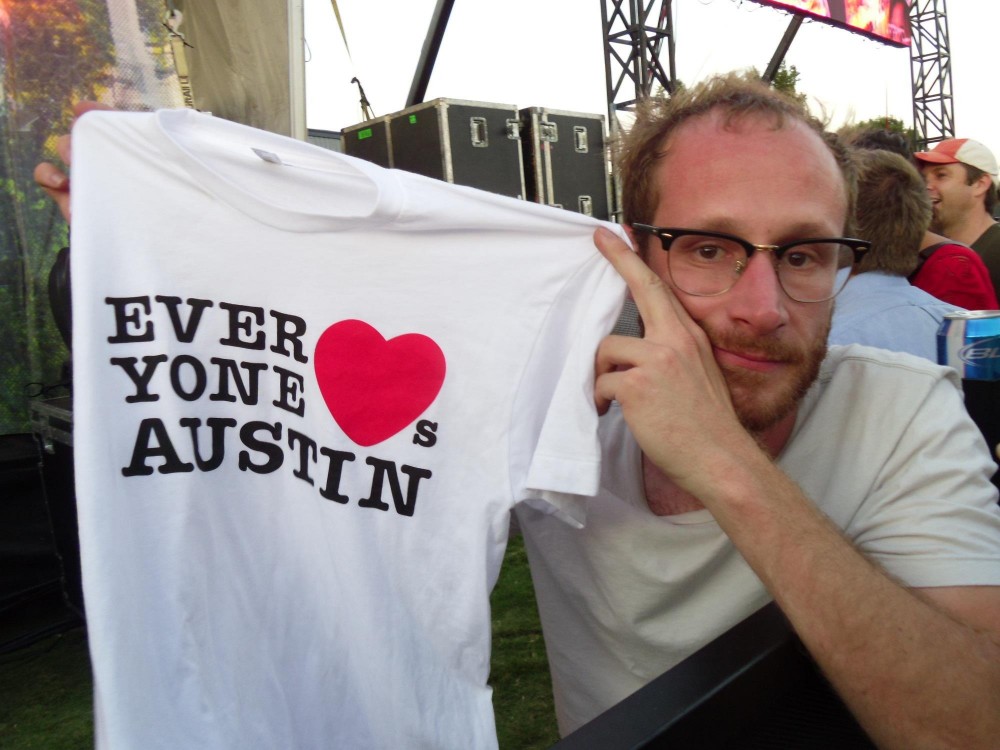 photo via Everyone Loves Austin, featuring Matt Maust from Cold War Kids
 I kind of like doing these giveaways. They're a lot of fun and a great way to share with you the things I love!
I'm really really f'ing excited to be doing a giveaway with one of my favorite Austin organizations.
Everyone Loves Austin is a preservation and pride movement created by the lovely Sophia Veronica Erian (read more about ELA's manifesto here).
When I found out about Everyone Loves Austin, it reminded me of my enthusiasm when I first moved to this city. That excitement has barely wavered and I proudly wear my Everyone Loves Austin tank when I feel particularly gushy about Austin. The tank is frequently a conversation starter with others who love this amazing city too!
The Giveaway
We are giving away one Everyone Loves austin t-shirt or tank to one lucky boy or gal!
All you have to do is:
1.) Hit "like" on the Hipstercrite Facebok page and the Everyone Loves Austin Facebook page (if you haven't already).
2.) Leave a comment below about what you love most about Austin!
Simple as that!
Deadline is this Friday at 11:59PM. I will be drawing a winner out of collapsible top hot next Monday!
Here is a pic of me totally nerding out about Austin.