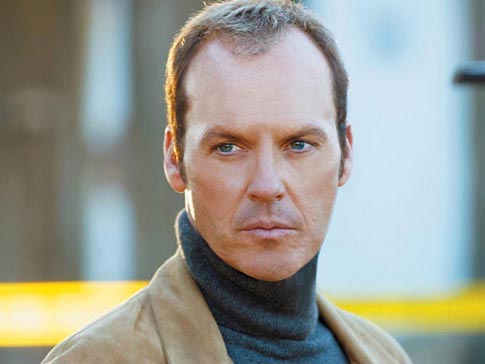 Dear Michael,
Where did you go?
I mean, I know you're still acting and all, but where did you go?
You're no longer nestled in a comfy nook of the hearts of millions adoring fans, that's for sure. You packed up, moved out and headed to Randomland. We've seen you pop up in Cars, Lost and various independent films and tv movies over the past twelve years that left us scratching our heads.
Why, Michael Keaton, why?
You were on top, man. At one point, you could have been the POTUS. I would have voted for you. You seemed to make a pretty good one in First Daughter.
I blame your agent. A man like Michael Keaton wouldn't have willingly acted in films such as Jack Frost or Herbie:  Fully Reloaded. He held a gun to your head and told you that you HAD to take those films, right? RIGHT?! Please lie to me, Michael Keaton. I can't bear to think that you happily chose to act in such rubbish.
I grew up with you. I saw you as my other Dad. Albeit, a dad with greasy hair, rotten teeth and mold growing around your hairline. Beetlejuice would have made a fine father, I bet. He would have taken me on sandworm rides and probably hit on me.
Mr. Mom and Beetlejuice and I could have been one beautiful nuclear family and lived happily ever after.
I miss you, Michael Keaton.
We all miss you.
Watching The Dark Knight Rises last week reminded me how much I enjoy you, your tented eyebrows, your Pennsylvanian accent and your quick body jerks when you get angry.
Many will argue that you aren't the best Batman, but you were my Batman. You were every child of the 80s' Batman and those are tough shoes to fill.
You surprised everyone. Having been mostly a comedic actor, you brought great forlorn to the role of the melancholic Bruce Wayne.
I love that scene where as Bruce Wayne you spaz out with a fireplace poker at the Joker. You sounded like Beetlejuice there. I liked that.
You still have the best Batman mouth.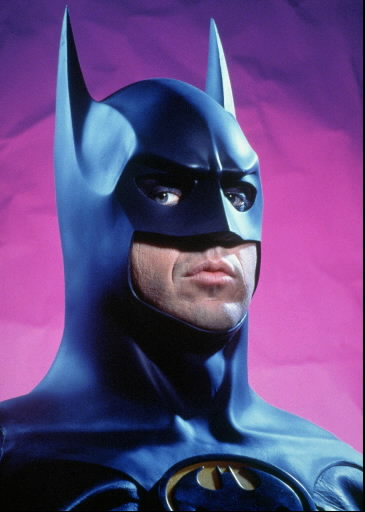 If you wanted to come back, we'd have you.
I would pay good money- $12- to see you headline a new movie.
I read somewhere that you're game for reprising the role of Beetlejuice.
I say do it! Let me be your agent, Michael Keaton. I will steer you right.
With much love,
Hipstercrite