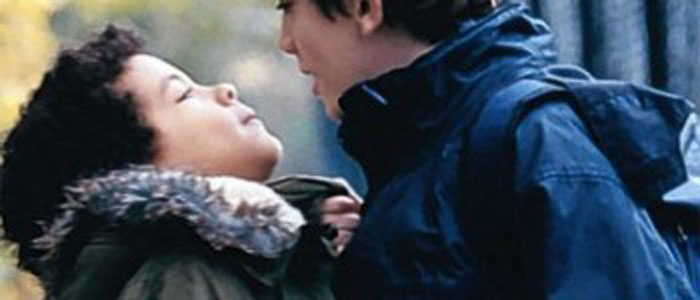 Vinnie says you've been hiding the goods on us, Paulie.
Over the past two years, bullying has been a trendy act to rally against. Causes that catch fire where people discuss like it never existed before then (Kony 2012 anyone?) are kind of cringe-worthy, but the silver lining is that people have finally become aware of/woken up to a cause and care about it. When I find myself rolling my eyes over a tweet, Facebook status or blog post addressing this trendy cause, I just remind myself that it is a good thing that people give a crap (but like most trends, will they forget about the cause next week?)
Bullying seems to be a cause who's trend has lasted for awhile now. I think bullying was not something people talked about before because they felt it was a "rite of passage" and just a part of human nature. Teens have been killing themselves (or others) for years, but with the current strength of social media and information sharing, their deaths are becoming more widely reported and empathized.
Though disheartened by the news that teenagers were taking their lives over bullying, I wasn't initially interested in the bullying cause. I was one who also believed that bullying was a way of life (much like how this Gawker author believes in yesterday's post, The Virtues of Being Bullied, which was inspired by the recent controversy over the anti-bullying documentary, Bully). I still believe that the majority of bullying is just something we all have to deal with, but we would be stupid to ignore that some bullying goes above and beyond normal. In fact, maybe the difference is distinguishing what is teasing or taunting verses downright bullying, which the dictionary defines as, "a fine chap or sweetheart". Wait, that's not right. I meant, "a blustering browbeating person; especially : one habitually cruel to others who are weaker."
Similar to the recent argument that white people really don't know what they're talking about when discussing racial profiling and the Trayvon Martin case, how does anyone really know what they're talking about unless they've been bullied day in and day out? When they've been told repeatedly that they're worthless, no good and should just kill themselves?
I was made fun of as a teenager, made fun of to a point where it made me self-conscious and change who I was (for that time being). I was called a "dyke" for wearing suits to school (I was going through a Dana Scully phase), made fun of for not shaving my legs as early as the other girls and for wearing a sports bra when others had already graduated to regular bras. In my mind, this is all normal. This was not bullying, but rather teasing. It sucked ass, but I got through it (as did the others who suffered from it) and much like the Gawker author states in his article, I feel like it made me a stronger person for it. I myself did some "bullying" in junior high (junior high is such a terrible, No Man's Land time in everyone's life). I distinctly remember snickering and pointing at a girl in gym class who had grown large ta-ta's and pubic hair before anyone else and teasing my effeminate friend to do Stuart Smalley's impersonations for my amusement. Oddly enough, I would shoot music videos with said friend where he dressed in drag and so did I (He= RuPaul, Me= Elton John), so it seemed kind of hypocritical of me to force him to do flamboyant impressions when I myself enjoyed acting like the opposite sex. That's the thing about high school bullying/teasing/taunting, you act out based on your own insecurities. I guess that applies for life after high school too. Let's not ignore that bullying happens in adults' lives as well, in relationships, in business and in friendships. Except for when you're an adult, you're supposed to just be strong and take (or fight back). Adult bullying can leave just as much of a mark on the psyche as childhood bullying, but most people won't admit or recognize that.
So I made it out of high school fairly unscathed, and so did others, but there is bullying that goes beyond this though. There is constant everyday bullying that begins to wear on the child. Being told that they're ugly, stupid and useless to society. Being sent hate emails and social media messages. Rallying others to turn against you. Mix that with the insecurity and confusion that comes with teenager years and maybe a less than encouraging/balanced household and what chance do they have? An older friend of mine from England told me a story about a child he and his friends used to pick on daily in grade school. For years, they made fun of him for being small, weak and timid. At the end of high school, that child shot his mother to death. My friend couldn't help but feel he was partially responsible and I'm sure it haunted him for it took him many years to tell me the story. Back then, kids didn't know better about bullying and victims of bullying didn't know that they could talk to someone about it. Add the extra pressure of being male and expecting to just take it.
I'm looking forward to seeing the documentary Bully and I'm glad that the topic of bullying has hung in there. If anything, films like Bully and the constant discussion will make some children stop and think before they tease or at the very least, remind victims of bullying that they're not alone. I do believe that bullying is a problem and always has been and we need to recognize when normal teasing leaks over into inhumane degradation. If talking about bullying is trendy, so be it. I just hope the conversation lasts.
How do you feel about bullying? Were you bullied as a child or did you bully others?