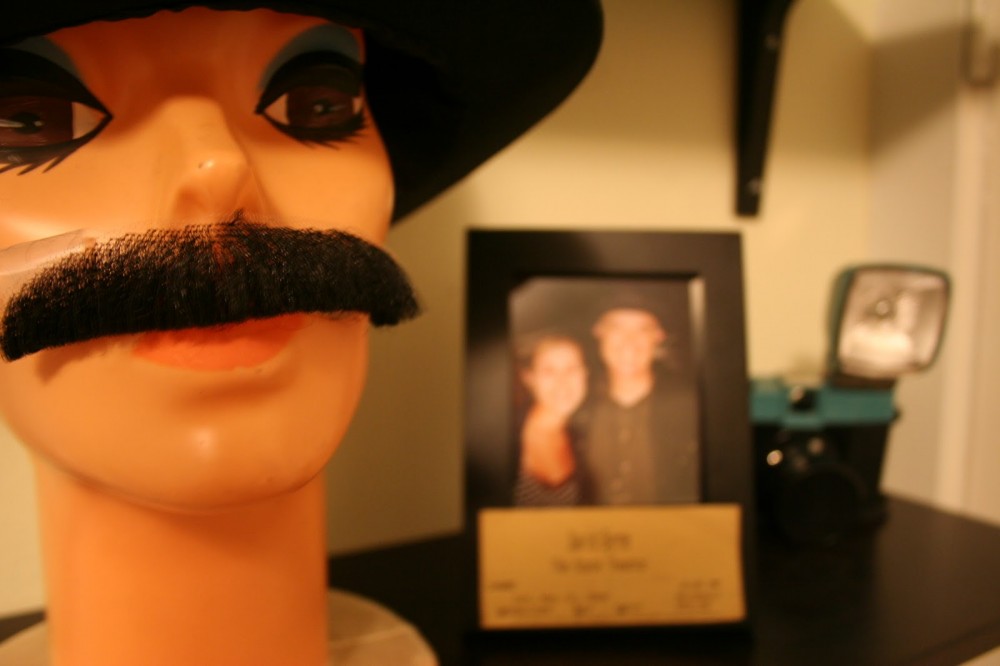 As of today, I officially moved into Geoff's house.
When I tell friends this, they usually respond with, "Wow! Taking the big step! Are you excited or nervous?"
Because I feel neither, it confuses me when my friends ask this, but I guess it is a legitimate question. Moving into a boyfriend's house is a big step, but for some reason I don't view it that way. It just seems natural.
Considering I've been staying here almost every day since we first met, there is no fanfare for my official arrival into the house. Instead I have a pile of crap that needs to find a home in its new home.
As I sit here on his couch, a long, green mid-century couch that was oddly in the film Tree of Life, I look around and see very little that is mine because this is not my house. It is Geoff's. He designed the house himself with his former long term girlfriend. The design and decor of the house doesn't scream, "Geoff and former girlfriend!", nor does it scream, "Just Geoff!" The design is minimal and one that is attractive to me. It is a contemporary, open floor plan with barn doors for walls and splashes of color from Geoff's favorite city, Santa Fe, here and there. The house is one that I maybe would have designed for myself, or maybe I would have restored an ornate Victorian home in some other city and some other time in my life. Who knows.
I had quick flashes of sadness when I think that I'm not entering unmarked living quarters of my own, where I can freely adorn the walls with old photos of Georgia O'Keefe, mid-century homes in Los Angeles and views of the desert from Route 40. Or place David Byrne paraphernalia, mannequin heads with mustaches and wigs wherever I may please. But the thing is, Geoff likes these sort of images and knick knacks and he would be happy to have them in his house because he likes Georgia O'Keefe and David Byrne and mustaches and wigs too.
But how do I ask him? How do I come into someone's home and say, "Look, we're changing things up, Buddy." In small intervals I will ask him questions that will lead to potential changes in his household- "can we put a bookcase there?" or "maybe a coat rack would be nice near the door"- and every time he happily agrees and every time I'm surprised. Why should I be surprised? He wants me in his house, yet I can't help but feel I need to ease into this without disrupting the solitary life he's had in his home for a number of years.
It's interesting moving into someone else's home. If the roles were reversed- Geoff moved into my home- how would I feel? Would I have difficulty making changes that incorporate his style and taste? Would it be my first most difficult exercise in sharing? Or would I welcome it with open arms, having waited for this moment to share my tastes and interests with someone else for a very long time? I know it would be the latter.
The question is, do I feel at home here? And the answer is, I feel at home with Geoff, wherever that may be. When I lie in bed and watch the shadow of the tree dance along his ceiling, I feel at peace. I have been waiting for this moment yet it came with the tiniest noise.
Maybe one day I'll feel comfortable saying "ours" instead of "his".