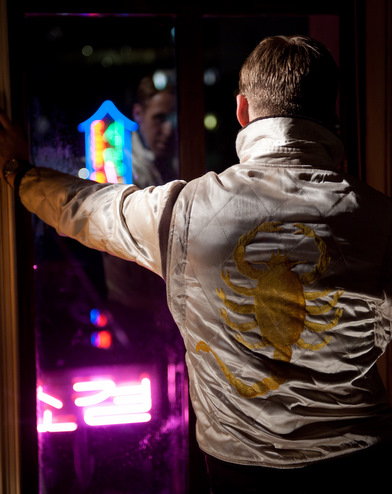 "It's time for Hipster Halloween Costume ideas again, you guys!"
If you're not sure what hipstery Halloween costume you'll be wearing this year, check out my post over at CultureMap for some ideas…
____
Halloween is just around the bend. For us hipsters, this is the cherished time of year where we can emulate our heroes or be ironic without people looking at us like we're huge assholes.
But it's also a challenging time. More than any other time of the year, we want to be different, irreverent. We have to out-do our peers. We can't just walk into one of those big box Halloween stores and buy some cheap-o costume, nooo. We have to sit and think for days on what will be the most unique, most stylish, most mother f'ing hip costume Austin will ever see. We scavenge the vintage shops for just the right items. We spend hours putting our costume together nearly exploding from anticipation. Halloween arrives and we make our grand debut at a friend's East Side party sporting our jean cut-offs, bald cap, mustache and blued body feeling free, feeling so alive until we notice that 24 other people in the room are dressed exactly like Tobias Funke, too.
Let's face it, in this town, we all have unique tastes, but here are some hipster Halloween costumes suggestions to pique your creative spark nonetheless.