Are you a crazy plant lady or dude? Read further.
I rarely do sponsored posts because I'm not a fancy-ass influencer, but once in awhile the stars align and I'm able to work with a cool brand who makes cool products and who doesn't seem to care that I'm not a fancy-ass influencer.
As I've gotten older, I've developed a deep love for plants and gardening. It's something that happens when you enter your 30s and don't have children. You begin to see plants as your children, and the next thing you know your house is filled with 75 plants, AND 75 cats, and you find yourself leaving parties early so you can feed all 150 of your babies.
I currently live in a yard-less townhouse, in an area that has robust winters, so I get my plant fix by placing my plant babies around the living room and kitchen. When the opportunity presented itself to work with Aerogarden, I was super stoked.
MORE PLANTS FOR MY GROWING EMPIRE.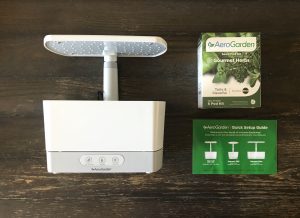 Aerogarden (more…)