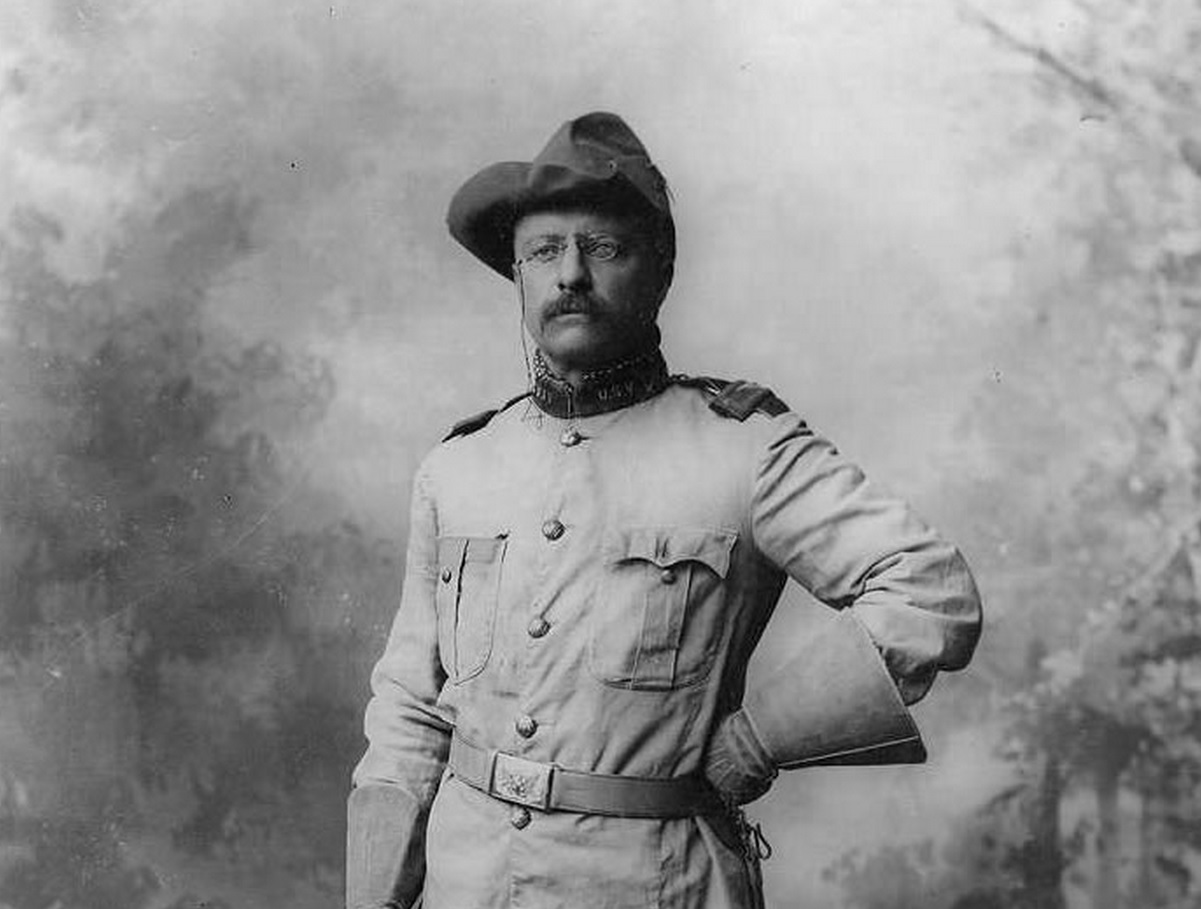 (This is my first McSweeney's rejection. Please enjoy! No, really. Please enjoy it.)
——
My dearest 2017,
Your predecessor was a challenging year for both me and my country, and I aim to put 2016 to bed like the bear I shot through the eyes on my last trek to the wildness of Wyoming.
In order to move forward on my goals for a robust and cheerful 2017, I've compiled a list of resolutions to heed.
These resolutions are as follows:
1. Challenge that mollycoddle Mr. Trump to a grizzly bear-wrestling competition. Whoever wins will earn the coveted title of President of Earth. (No need to worry: What I lack in height I make up for in sheer man girth.)
2. Personally protect every goddamn National Park with my militia of mercenaries known as the Teddy Bears.
3. Free climb Mt. Rushmore and draw a black ring around the eye of that pansy Thomas Jefferson.
4. Host a dinner for the current members of the Republican Party where I will smack each of their whiny derrieres with my "big stick" — especially that ninny Mitt Romney who keeps using my big stick metaphor incorrectly.
5. Start a sanctuary for miniature donkeys, because those little asses are just too darn adorable.
6. Audition for Jeopardy! and charm that smarmy-faced Trebek with my impressive memory skills. If I don't win, I will challenge Trebek to a grizzly bear-wrestling competition. (I do not fret: Years of pointing at a screen have made Trebek's arms weak.)
7. Reinvigorate our flaccid rail system with rides to the National Parks where you may or may not catch me wrestling a grizzly bear. And a bison. A grizzly bear and a bison at the same time. While singing Yankee Doodle Dandy.
8. Get a bull moose tattoo over my left buttock so that when I pin my enemies down to the ground and pull my pants down to flatulate on their faces, the last thing they'll see is the great bull moose.
9. Compete in American Ninja Warrior. Naked.