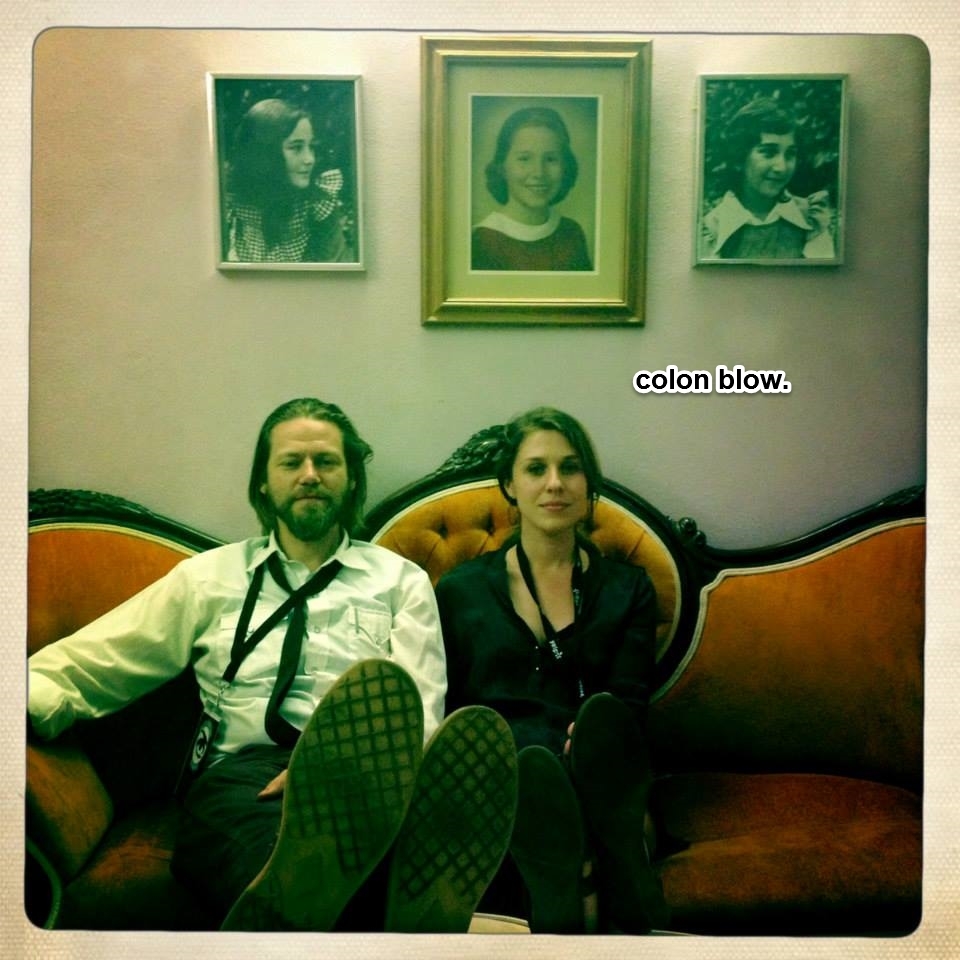 Last weekend, we were fortunate enough to screen our film Loves Her Gun at the Oak Cliff Film Festival.
Oak Cliff is a vibrant neighborhood in Downtown Dallas, bubbling with creativity and conversation (i.e. Hipster Central).
Of course, I fell in love with it.
What makes Oak Cliff appealing is that it still appears to be a harmonious marriage of old and new. An explosion of expensive restaurants and condos has yet to happen, and the creative folks that are coming into the neighborhood are adapting old, historic buildings into innovative community spaces. We spent the majority of our stay at the historic Texas Theatre, where Lee Harvey Oswald was apprehended, and is now owned by four young men who offer themed screenings and blockbuster events much like the Alamo Drafthouse.
Our carload to Dallas from Austin included me (the writer), Geoff (the director), Amy (the DP) and Jennymarie (the actress). On our way out of town, we stopped at Walgreens to pick up Geoff's 'roids (he has a strained rotator cuff); the fact that he had to ingest steroids all weekend led me to call him "Bitch Tits" quietly in my head. While strolling through Walgreens, I discovered a clearance rack that offered 75% off a brand of expensive all-natural detoxing and fiber pills that I often buy at our local hairy armpit co-op Wheatsville. Feeling as though I hit the poopy jackpot, I purchased fiber pills that were originally $25, but marked down to $6.
$6!?
For really expensive fiber pills, you guys!!!
After we settled into our room at The Belmont Hotel (an absolute must if you find yourself in Dallas!), we hopped over to the Spiral Diner, an all-vegan eatery featuring items such as The Paul Reuben Sandwich. It was after eating an entirely vegan meal, natures own form of fiber pill, that I thought it would be wise to down those four discounted capsules that I had purchased earlier in the day.
Vegan meal + four fiber capsules = colon blow.
I should have seen what was coming, but I didn't. I honestly didn't think that four fiber pills would do anything.
Boy, was I horribly, horribly mistaken.
I heard noises from the pits of my bowels that I had never heard before. My stomach sounded like a lone lost whale, calling out to see if other whales were floating around in my torso. I won't describe to you exactly what happened for the next three hours, but I will say at one point I thought I lost my smaller intestine.
A nap was much needed in order to deal with the pain.
Now, as I've gotten older, I've become increasingly more awkward in public, especially at things I'm not supposed to be awkward at, like film festivals. Film festivals typically means some small amount of posturing, not talking about your colon. Since I met a lot of people this weekend, I decided that talking about my colon was the smartest way to start a conversation:
Film Festival Friend: Hey, nice to meet you! How are you today?
Me: Oh, man! I just ate some discounted fiber pills and WHOA! I gotta tell you, I felt like that dude at the end of Alien. My stomach was making high pitch frequency noises similar to that of Prince.
Film Festival Friend: Oh, wow.
Me: Yeah…I know you're probably visualizing all this-
Film Festival Friend: No, actually I'm not.
Me: Ok, good, because my stomach started speaking in tongues; a Baptist sermon was being held in the confines of my lower intestine.
This blog post is a PSA warning you not to buy discounted fiber pills and then take them at a film festival after eating a vegan meal. OR, if you're going to buy discounted fiber pills, only eat two and NOT after a vegan meal or at a film festival.
Thank you.