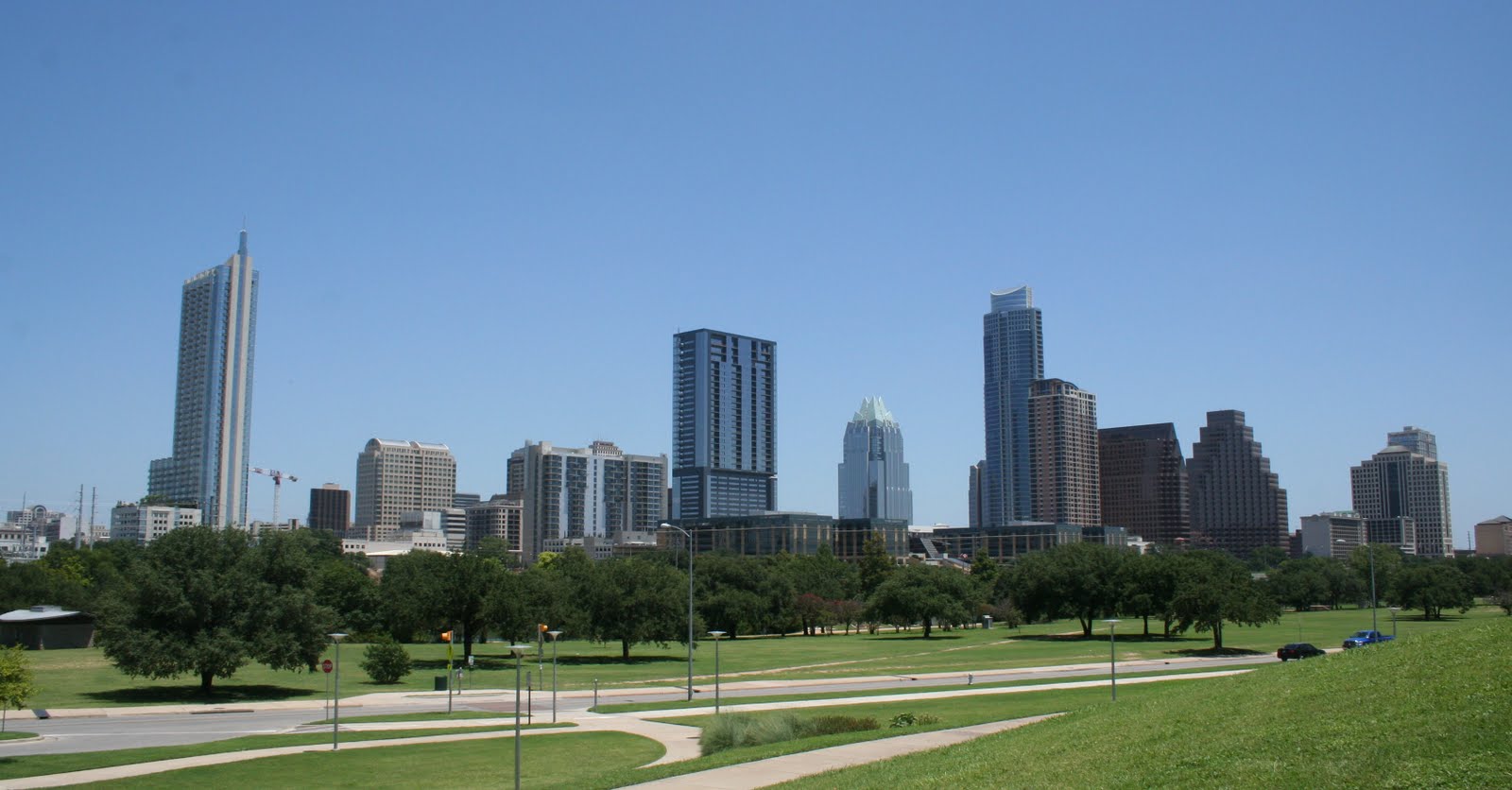 When I first drove into this city five years ago, I fell head over heels in love.
Lately, my undying love for Austin has been challenged.
I've learned the hard way that writing about Austin as though I've lived here a long time will provoke scorn, but to hell with it. Even within the five years I've lived here, I've seen rapid growth that makes one's head spin.
Austin has been in influx for decades, but it's hard for anyone to argue that the "big city" changes have been most prevalent these past 5-10 years.
Unlike LA and NYC- who came into their own decades ago- we're watching a city grow and mold right before our eyes.
Readers make fun of writers who talk about Austin as though they've lived here a long time because they write articles titled this: "Austin is ch-ch-ch-changing: Give up the hate and embrace the non-natives who make our city great."
This article, which I wrote in January of 2012, was from the perspective of someone who was confused as to why Austinites were leery of out-of-towners moving here.
It was written by someone who thought that the metamorphosis occurring in Austin was purely positive, without any thought as to how much steam the change bandwagon would be picking up.
Worries of Austin becoming "Dallasified"- rampant development and loss of character- have been spoken for years, but now the fear seems all the more possible.
My undying love for Austin is challenged every time I drive down South Lamar Boulevard and see the dozens of condos sprouting up like weeds. When I pass The Broken Spoke and see construction on three sides of this Austin landmark. When I drive by the old Alamo Drafthouse South Lamar and know that a mix-used development will be rising there in the near future. Condo development is not restricted to just this area; one will see widespread development in every Austin neighborhood.
My undying love for Austin is challenged when I read about how the City Council voted to repeal the city's "project duration ordinance".  Under this repeal, expired development projects could find new life without having to adhere to current development standards- which could affect our environment.
My undying love for Austin is challenged when I read about the City Council's discussion to take away parking requirements for downtown businesses. This discussion is under the guise to encourage more citizens to bike, bus or light rail it downtown, but Austin has neither a solid light rail or bike pathway infrastructure.
My undying love for Austin is challenged when I read about the proposed changes to our already wonderful Barton Springs Pool.
My undying love for Austin is challenged every time I sit in traffic.
My undying love for Austin is challenged when my friend is victim to an attack by six teenagers and instead offering their support, the APD makes fun of him for not being able to "take" six teenagers.  Or when the APD arrests a respectable young man for videotaping police abuse. Or when the APD shoots someone's dog at the wrong house.
But this article is not about bashing Austin; this city is still a wonderful place to live.
I still wake up every day happy to be living here- I just have to remind myself a little more frequently of all the wonderful little things that make this town special:
Like when I hear that Austinites have donated closed to three million dollars in twenty-four hours to their favorite local charities via the Amplify Austin campaign.
Like when I eat at The Omelettry, where the crusty table clothes and $10 and under menu gives me a glimpse of old Austin.
Like when I can go to my neighborhood cafe, run into new and old friends and can leave my computer unaccompanied for a few minutes while I order another beverage or go pee.
Like when I see the chicken shitting on a bingo board at Ginny's Little Longhorn Saloon.
Like when I see all the hard work Planned Parenthood of Austin is doing though their funding has been cut, and all the citizens who support them.
Like when I see an expensive cocktail at $10 or $12, I still know its substantially less than cocktails in NYC and LA.
Like when I pass a community garden.
Like when I see a funky or freaky marathon or cycling group weaving their way through the city.
Like when I read about all the amazing work that Austin Pets Alive! is doing to help keep Austin's animals safe and healthy.
Like when I run into a citizen, a business owner, an activist- anyone!- who is actively working to make this city the best place on Earth.
Our elected officials may not care about what Austin could turn into, but we sure do.
P.S. Thank you for your comments. I encourage you to disagree and debate all that you would like, but please, no rude comments! Opinions are welcome here, but mean and thoughtless statements or responses will be sent to the trash.