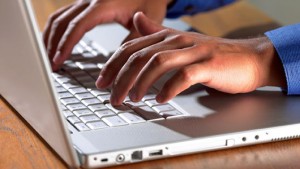 Recently, The Austin Post was kind of enough to write a feature on me. It was very sweet of them considering I'm about as interesting as a ADD-tainted squirrel these days.
In the comments someone bemoaned that I "brag too much about my connections" and "whine about turning 30". I would be lying if I didn't admit these sort of comments bother the living shit out of me, but I typically get over them in about five minutes (of drinking). Though I don't think the commenter is correct in that I brag about my connections (having Jeff Goldblum rub his boner up against you doesn't mean you know him!), it did make me contemplate the nature of over sharing in blogging and social media.
Though I've been blogging for over three years now, I'm still learning the rules as to what is too much when it comes to self-promotion. I tended to lean on not broadcasting my accomplishments for my social network to see, but then I realized that most people do. In fact, most people who get ahead do a healthy share of self-promotion. This boils down to two motives 1.) They like plain ol' bragging 2.) They have to be their own promoter.
The narcissistic types you can tell immediately. Every update is about some sort of marathon they just ran, someone fancy they just had dinner with, some hip concert they're at or a "ground-breaking" thought they just had. They broadcast every accomplishment, whether it be small or large, for their network to see. They love and need positive confirmation all of the time. For example, "I just saved a puppy from getting hit by a car. I'm going to treat myself by buying tickets to Coachella! #puppysaver" or "I just ran 27 miles and according to my jogging app, I've lost twenty-two pounds! #summerbod"
The ones that have to self-promote are typically freelancers and creative types who are trying to get their work seen or voice heard. I do not fault these types for self-promotion for I feel that I fall into the same camp. However, there still is a fine line to walk here.
I haven't gotten a lot of feedback on whether I self-promote too much, though I'm sure I've lost some followers both on the blog and my social media profiles because they get sick of reading my voice. I try to do a certain amount of self-promotion without being obnoxious. Without the self-promotion, I'm not sure I would have gotten some of the freelance work I've received.
Here are some tips below on healthy self-promotion.
Does social media self-promotion rub you the wrong way?

1.) If you want to promote an accomplishment, do it in a self-deprecating way: That way you don't look like you take yourself too seriously. Some people become insecure when they feel someone is doing better than them. That's why it's best to share an accomplishment without sounding like a know-it-all. Say you just landed a sweet gig and you want the world to know. Say something along the lines of, "Whoa! I just got a sweet gig at Awesometown Networks! Guess the new deodorant paid off!"
2.) Don't talk about your accomplishment(s) too much: One post or status update should suffice (unless you just became the POTUS or something, but then you probably shouldn't be on Facebook). I've seen a few peers- and I may have been guilty of this- where something big happened and they want everyone to know every five minutes. Believe me, trying to extend the wave just makes you look desperate.
3.) Don't spam your friends with the news: I've never been a big fan of folks sending mass emails or social media messages to others trying to get them on board as to what they're doing. If I want to get behind your latest accomplishment, I'll do it on my own accord based off of what I see from your social media profiles/blog. I will feel less likely to support you if you spam my inbox. Let people come into your space versus you invading theirs.
4.) Don't retweet, reshare or post every time someone mentions your name: We get that you're pretty cool, no need to reshare anytime someone mentions you.
5.) Know where to post: Not all accomplishments are created equal and some are best suited for various soapboxes. For instance, some professional achievements might be best suited for LinkedIn and that's it. Some might be interesting and relevant enough to post on your blog. Others might be good for ol' FB and Twitter. Either way, make sure you don't post the living shit out of it.