There exists in Austin a magical place called Big Red Sun. It is a "full service design/build studio specializing in commercial and residential landscape services." I'd rather call it botanical heaven. For any design junkie, this store will make you drool.
Also located in Venice Beach, California, Big Red Sun carries innovative landscape and design products such as the French-made Bacsac– collapsible above-ground planters, and Woollypocket, wall planters that not only add a fun aesthetic to any inside or outside wall, but are great tools for helping kids learn about gardening.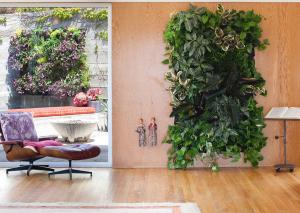 Big Red Sun is located in the heart of East Austin in an adapted rundown storefront. They were featured in the East Austin Studio Tour and I went to snap some pics. Take a look!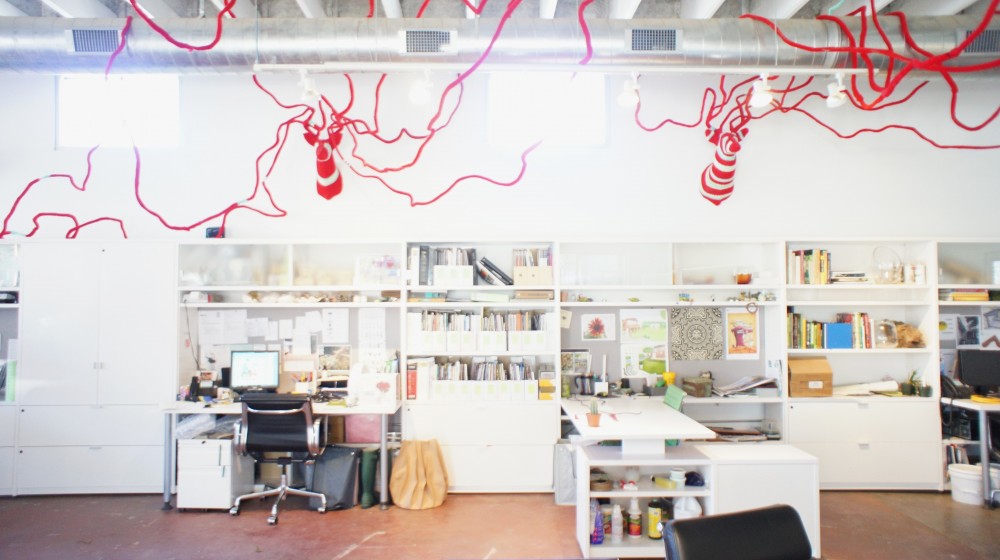 The first thing you notice in Big Red Sun is the knit, mutant-esque deer head plaques on the wall. Yarn tentacles from the deers' head stretch across the ceiling.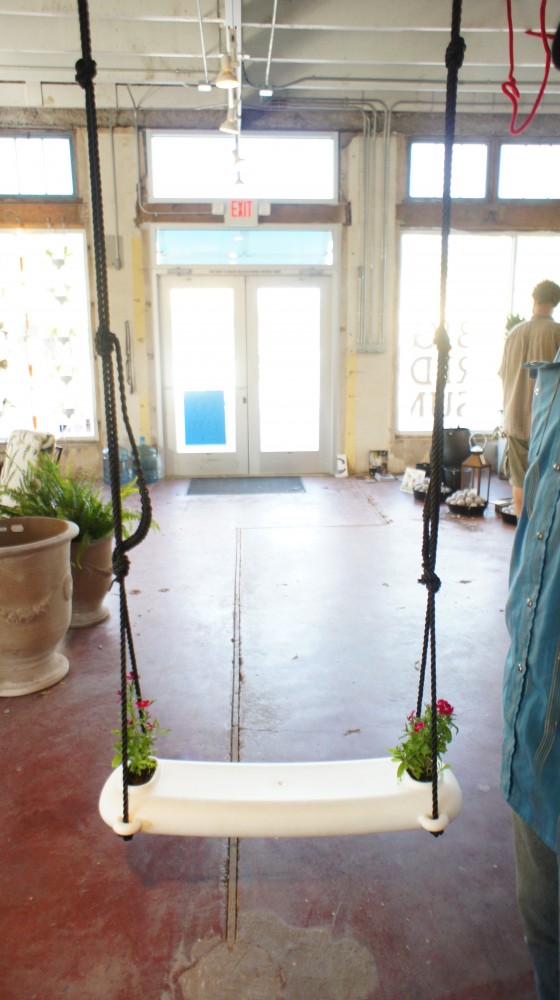 Smack dead in the middle of the store is a swing fastened to a beam archway. Located in the swing are tiny planters.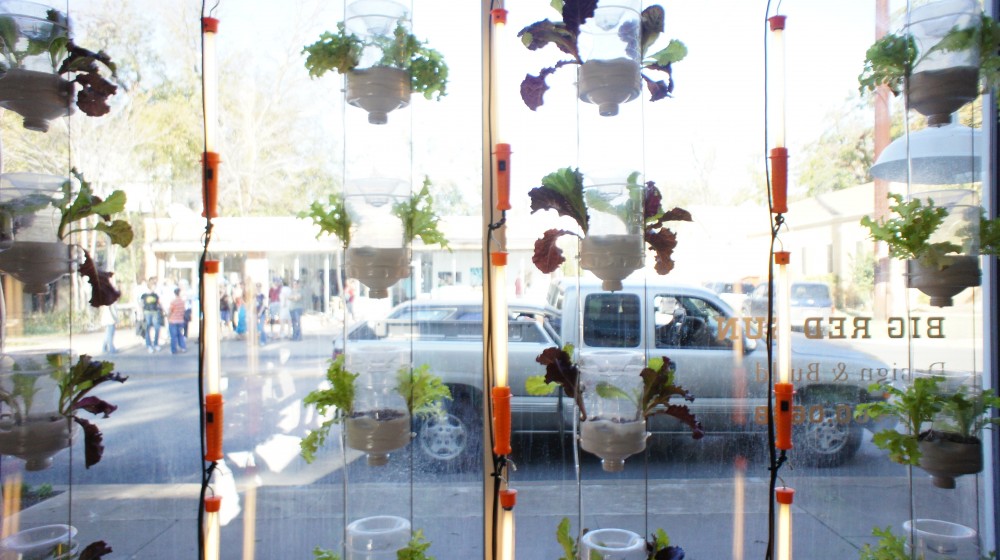 Big Red Sun is all about the adaptive reuse…and lettuce.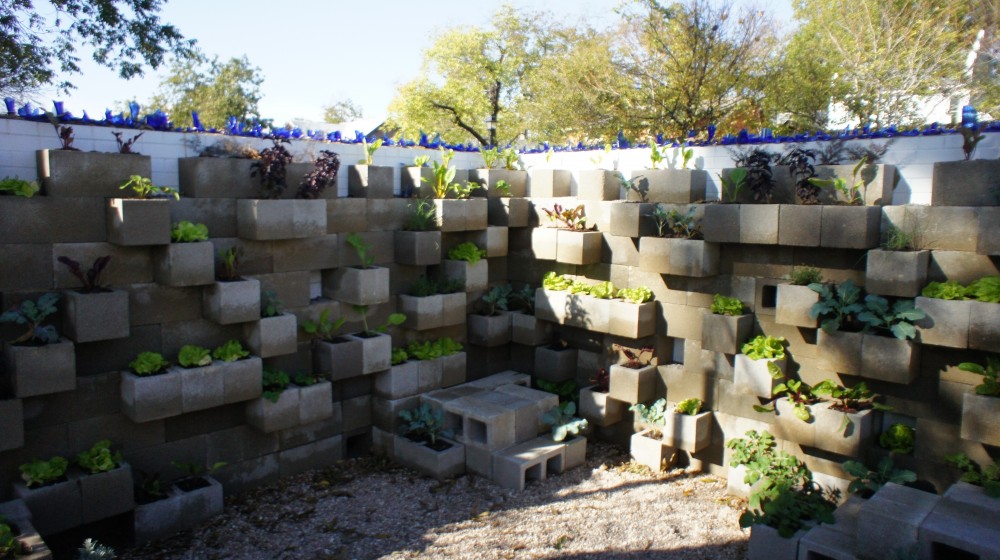 Broken blue glass is a creative way to make beautiful barb wire…and more lettuce.