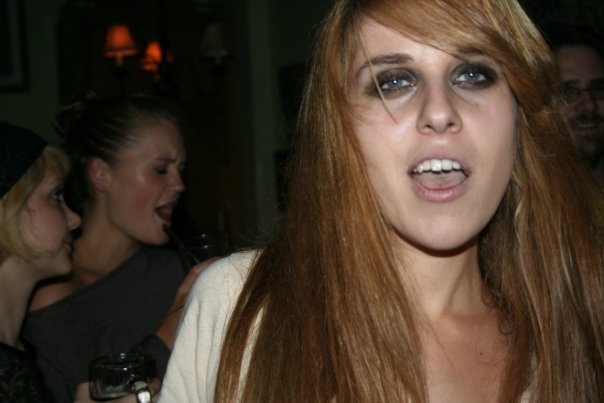 (girl, lemme get you some eye makeup remover)
Dear Lauren,
Whoa, girl, whoa.
Hold onto your still firm butt (bitch!)- it's about to get all kinds of shitty in here.
You're excited right now. Excited to begin your adult life in Hollywood, the place you dreamed of going to as a child, but boy oh boy, are you going to feel like the essence of canine fecal matter on the bottom of someone's shoe very soon.
Your twenties are going to feel like those old wooden roller coaster rides that make you both mentally and psychically ill.
Am I going to throw up? Did someone just throw up on me? Did I just break a rib from being tossed into the side of this rickety coaster car? Will my fate play out like Fabio with a bird smashing into my face? Am I about to be catapulted hundreds of feet into the air and impaled on the little kids' swirly cup ride? 
Life is full of so many questions right now.
You're going to spend the first half of your twenties drinking alone in your tiny-ass (more…)