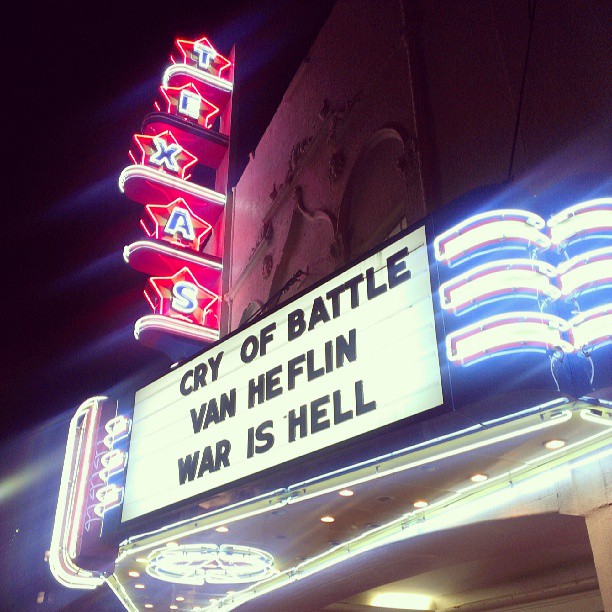 My friends over at the Texas Theatre in Dallas are running a Seed & Spark campaign to add digital projection to their theater.
And this blog post is to encourage you to consider donating to them.
Why the hell should I help the Texas Theatre get a digital projector, you ask?
Well for one, a digital projector, in conjunction with their current 35mm projector, will help the theater expand their business and continue to stay around for many years to come.
And, the reason why the Texas Theatre should be around for many years to come is because it's a historical landmark. Not only was the theater founded by Howard Hughes (and boasts the first movie theater AC unit in Texas), but it's also the location where Lee Harvey Oswald was apprehended after "assassinating" Kennedy.
How do you like them apples?
Hughes and Oswald.
Both Texans.
Both crazies.
This Oak Cliff gem takes a creative cue from funky film theaters like the Alamo Drafthouse. At this theater, libations (more…)