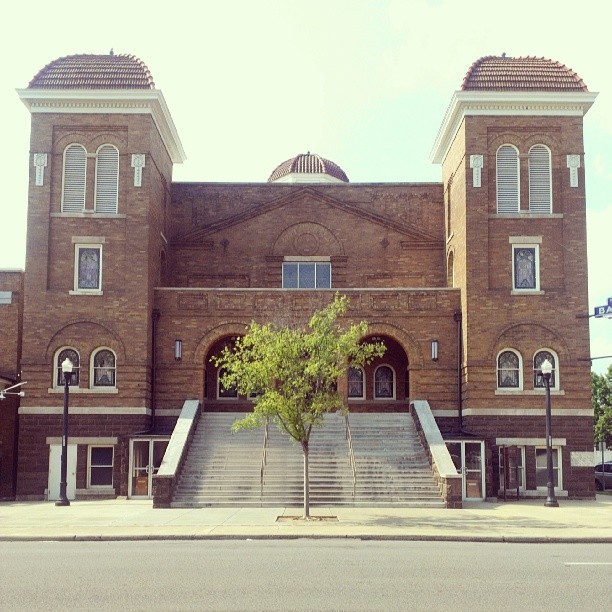 16th Street Baptist Church, where four little girls were murdered in a racially-fueled bombing
We just got back from a road trip to Birmingham. Though the drive was full of interesting discoveries that only the Deep South can offer- 10-foot road kill alligators and strange women accusing you of practicing witchcraft- it's a very exhausting drive to do in four days with a handicapped boyfriend (damn you, rotator cuff surgery).
The reason we drove to Birmingham is for the lovely Sidewalk Film Festival, where our film, Loves Her Gun, screened. I was very excited to visit this complex city and to learn more about its history regarding the Civil Rights Movement.
Birmingham has very strong ties with the Civil Rights Movement- for good and for bad. It was the home of the brave and fearless Civil Rights leader Reverend Fred Shuttlesworth and the cowardly Eugene "Bull" Connor (I wrote about Fred Shuttlesworth, who died on the same day as Steve Jobs, about why he ultimately is (more…)