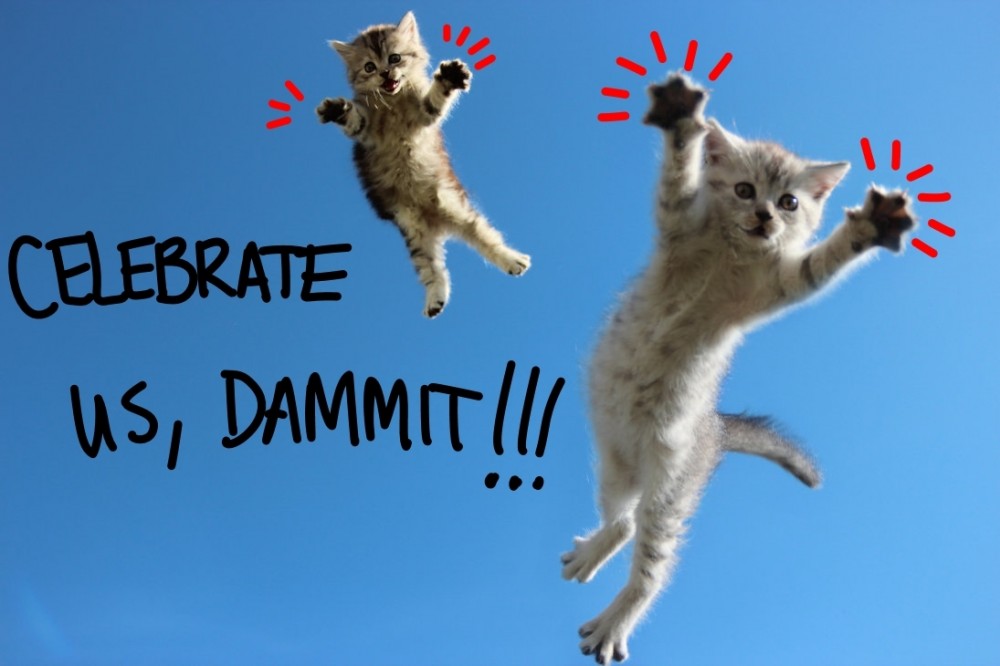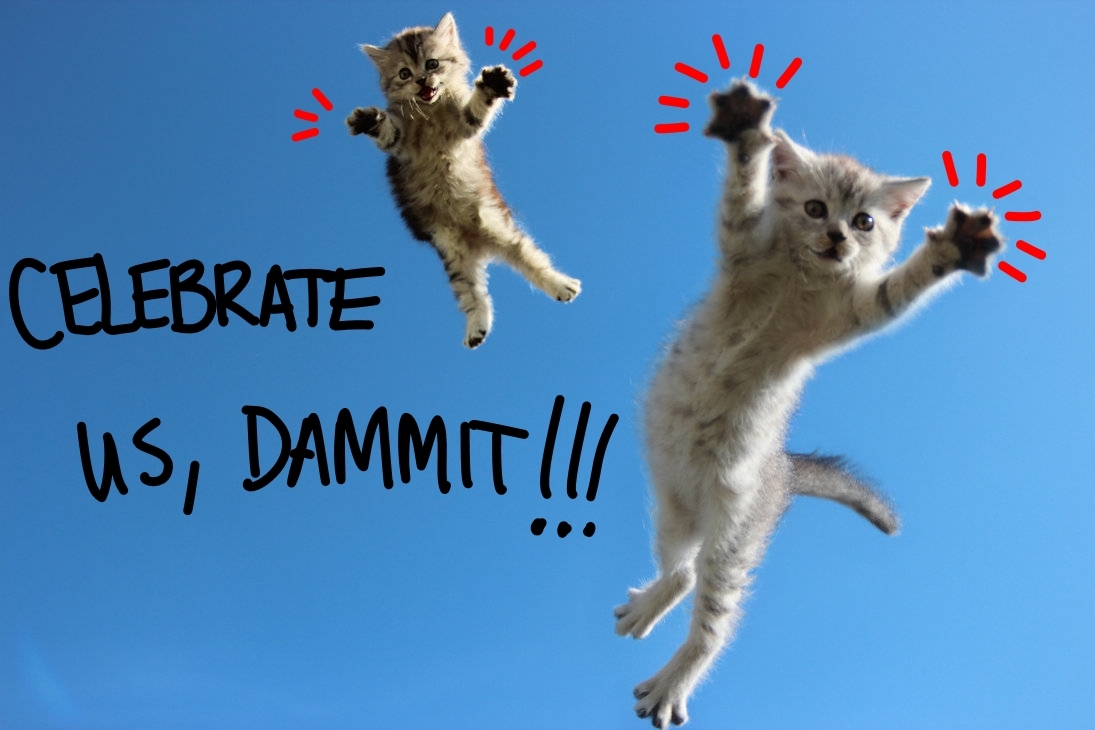 You know what that means, right?
Find yourself a feral cat, throw a piece of cake at it and run.
Since I work from home, I'VE BEGUN LOSING MY MIND I spend a lot of time talking to and getting to know the feral cats in our neighborhood. They tell me their secrets.
And there are a lot of them (cats, not secrets).
There's Zorro, Fatface, Baby Momma, Fake Dee, Gray Kitty, Gray Tomcat, Blackie (we're very creative with names) and a slew of others that stick their kitty pecpees in the kitty vajayjays and then leave come and go.
If the cats didn't run away in terror every time I came near them, then I would have individual pictures for all of them.
The only pics I have are of Zorro because he's semi-blind and doesn't know when I creep up on him from behind (he also looks like Grumpy Cat) and a group shot of Zorro, Fake Dee and Gray Kitty hanging out. They like to sleep in groups, with Zorro often acting as elder statesman of Kittyland.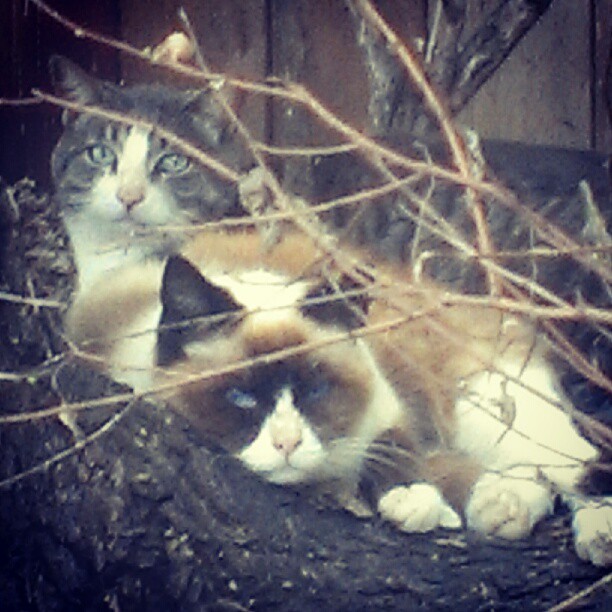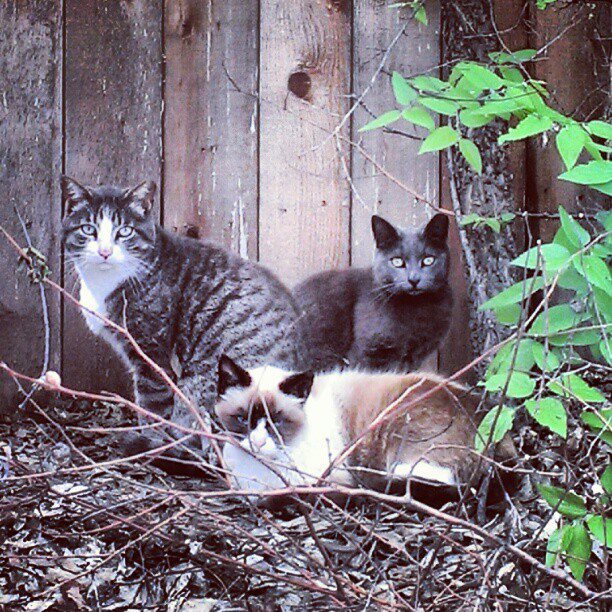 But mostly the cats hate me. They think I'm a freak, when really THEY'RE THE FREAKS, YOU FERALS! No matter how much sweet-talking I give them, they become wide-eyed and run away like a helpless George Romero zombie victim: they dramatically sprint a little bit, then stop, look back, slip, then sprint and repeat.
National Feral Cat Day isn't about how I have low self-esteem due to the feral cats not wanting me- it's about taking care of our current ferals and preventing more from being born (I think?… maybe I should actually read the website).
Since we have a little feral kitty community in our neighborhood, we've tried to control the population by using Austin Humane Society's Trap-Neuter-Return program where you put your life on the line use traps to capture the ferals, take them to be neutered free of charge and then release them back into the wild jungles of Austin.
A year ago, we captured five of the unfixed kitties in our neighborhood and got their peepeess and vajayjays trimmed. If you feel that your life is boring or enjoy a good rush of adrenaline, try trapping a feral cat. I highly recommend wearing a ski mask and gloves before attempting to cage a wild animal with sharp claws. Since we trapped the cats, there have been no new kitties born in our neighborhood. The last time kittens were born (before the trapping), we took one in where it promptly died. Then all six of the kittens still in the wild died. It was a lot of fun finding dead kittens strewn all over your lawn. It appears that kittens had some sort of common feral cat disease (according to the vet), but Geoff thinks the restaurant next to our house killed them unintentionally with rat poison. We buried most of the kittens, including our beloved Sherman, and now our backyard is ample grounds for a Pet Sematary remake. I make light of this now, but finding dead kittens in your recycle bin, under your storage shed and in the yard felt like some sort of creepy message from Satan. No kitties should ever have to die.
But enough sad stories. The feral cats of the world need our help. If you have a feral cat in your neighborhood, call the Austin Humane Society about their Trap-Neuter-Return program. By trapping and fixing feral cats, you can feel good about aiding helpless animals, but more importantly, feel good about preventing The Great Feral Cat Takeover of Austin 2013.