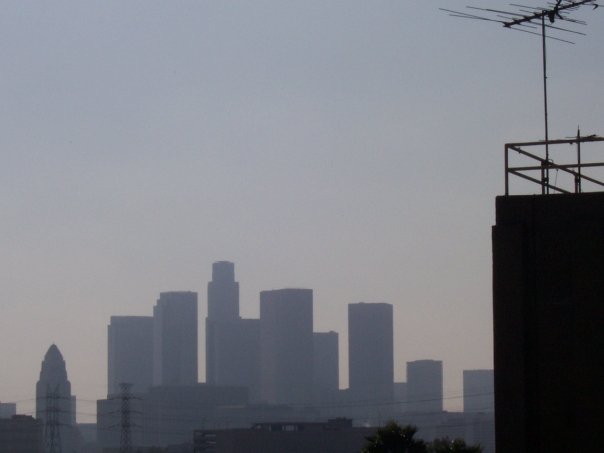 11:26PM 10/19/11
Watching Drive and writing that post today really got to me. The LA in Drive is the LA in so many movies and was the LA in my head when I lived there, though it's not the LA that actually exists. I've written about this way too many times before, so I will not rehash it too much. Or maybe I will.
There are multiple LAs that exist in film- the glamorous 1920's LA, the dangerous noir 40's/50's LA, the sunny carefree 1960's LA, the porn/drug-riddled 70's LA and the beautifully nihilistic 80's LA. After that, the LA that exists now is the one we all know, but we want the other LAs, you know? The Day-Of-The-Locust-Who-Framed-Roger-Rabbit-Chinatown-LA-Confidential-Boogie Nights-Less-Than-Zero all rolled into one LA.
I just can't stop thinking about her tonight. I can't stop thinking about all the illusions and the dreams that weren't real. The holding my breath, waiting for something to happen. The anticipation that anything– good or bad- would reveal itself to me. The living my life as if it were a movie. Whipping through the streets at 2AM, heading to the beach for no reason at all, the imaginary soundtrack playing through my head. Meeting equally lost souls, occasionally trying to find our way through the dark together, but mostly going it alone.
The long nights working, being on set, going to fancy restaurants and clubs, going home and crying for reasons unclear, the occassional late-night dalliance with a person who only wanted a piece of my soul, the therapist, finding myself in Boyle Heights, helicopters shining in my window, laying on my bedroom floor hugging a bottle of vodka, walking down Venice Boardwalk and a stranger telling me that something was missing inside.
Everything was missing. I was missing. I no longer recognized the person I had become.
The answers I was so desperately searching for in LA has only become clear now: I was learning about myself the entire time I thought I was losing myself.
It is a relationship that no one- not my family, not my boyfriend, not my friends will ever understand, because I still don't understand it. She won't let me go. Just when I think that she's out of my mind for good, a sound or a smell brings it all back. Every detail.
And I wonder why I long for a time and place that was so undefined.
Fuck you, nostalgia.