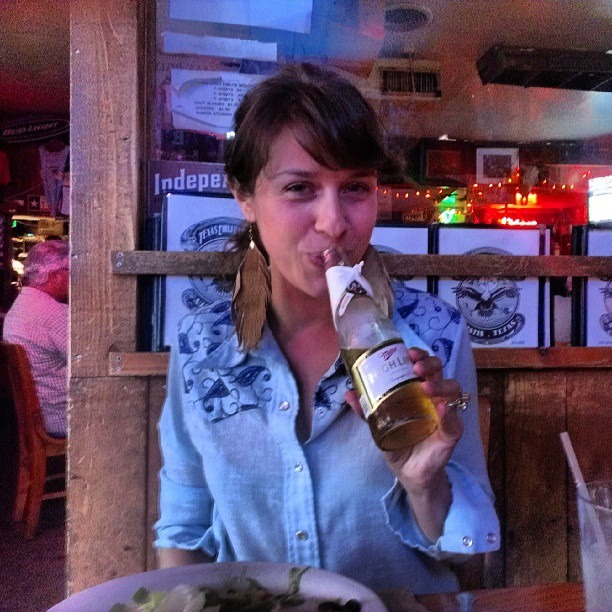 Me drinking a High Life at one of my favorite places- Texas Chili Parlor
It's been a both a challenging and inspirational year for forward-thinking Texans.
As many of us continue to watch the ongoing HB2 saga unfold, we often feel confused in our emotions for our home state.
How can this wonderful and unique  state have such ass-backwards politics?
How can a state that  Molly Ivins, Jim Hightower and Wendy Davis calls/called home be so punishing? So foolish?
Sadly, many of our politicians only propel the outsider's myth that the entire state is full of idiots and hillbillies. While Ted Cruz was busy being the ACA's cock-block, many of my friends from elsewhere in the world posted social media updates saying they would rather die than live in a state like Texas. This sentiment broke my heart for if anyone who has lived in or spent time in Texas will know, it has been and will continue to be filled with many innovative and inspiring individuals.  I feel a guttural urge to (more…)