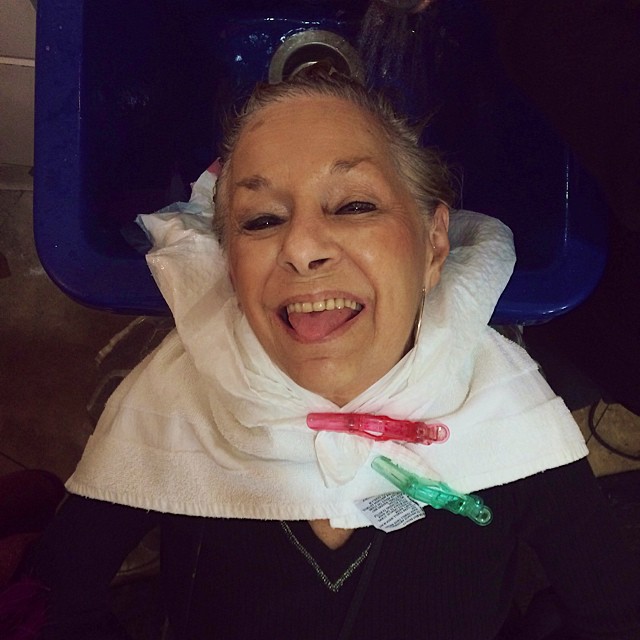 Grandma getting her hair did three days after her diagnosis
We heard those terrible, dreadful words- "you have cancer"- on Tuesday.
My grandmother, my stoic, indestructible grandmother, was diagnosed with lung cancer.
They found it by accident. She had fallen and wanted to see if she fractured her rib. A small shadow on her lung made itself known on an X-ray, and then a CAT scan. The doctor in the ER wasn't sure what the small shadow was, so he recommended that she see an oncologist.
An oncologist?!
Half of me thought it was impossible- ridiculous– that Grandma could have cancer. The other half knew for certain that she had cancer, but it was still small. She was asymptomatic, minus the general fatigue she felt as an 88-year-old woman with arthritis.
I arrived home for the holidays just in time for Grandma to see the oncologist, who ordered a biopsy. At the hospital, my grandma, mom and I made each other laugh. We were nervous, and the laughter felt good. Grandma was not (more…)