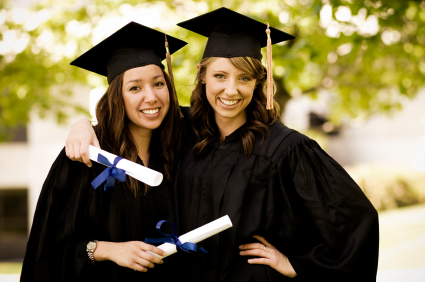 Look at our sexy $40,000 pieces of white paper. LOOK AT THEM!
I have a secret to share: I do not have a college degree.
Only 21 credits and a whole lotta self-worth short.
Sometimes I wish I had my college degree, but I do not regret the choice I made that prevented me from getting it.
During my junior year of college, I was offered a job at an Academy Award-winning actor's production company in Los Angeles. Being a fan of the actor and having always wanted to work in Hollywood, it was a no-brainer decision. College degree or looking like a giant asshole with a bluetooth headset and yelling at complete strangers because I couldn't yell back at my own boss for making me feel like a worthless piece of turd? Duh, no brainerz.
My mother made me promise that I would finish my degree while I worked.
Yeah, that didn't happen.
Try being a 24/7 personal assistant in Hollywood and going to school. I ended up flunking a class because I was only capable of staring at the wall and (more…)