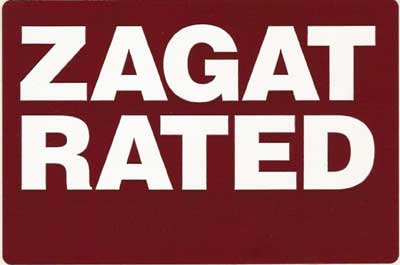 How awesome is the Zagat guide?
Before the days of social media and Yelp, Zagat was keeping it real and witty with their city guides on dining, shopping and entertainment.
If you went to NYC or LA, you stuffed that trusty maroon guide in your back pocket and it never steered you wrong. Zagat has always been your good-time bible.
Well, the Z is expanding, and now Austinites will have the opportunity to follow Zagat in their own town! (This lucky lady has the fortunate opportunity to be working with them!)
Locals can now spot Zagat ratings for their favorite restaurants and stores on Google Maps and Google + Local.
Currently, Zagat is in the survey phase for Austin where they need YOUR opinions on dining and shopping in Austin! Go here to start the survey!
If having your local sentiments documented in Zagat history is not cool enough, the gang is also giving away sweet swag for your opinions and one lucky winner will receive a PIP pass to Fun Fun Fun Fest!
*A Zagat/Google (more…)