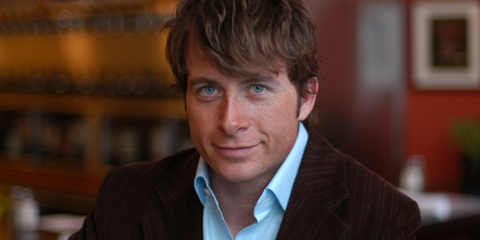 Tonight I'm nervously speaking at the event, "Georges Duboeuf's Beaujolais & Burgers: A Night of Perfect Pairing", with wine writer/entrepreneur Mark Oldman at Parkside.
This should be interesting considering my entire wine knowledge can be traced to the film Sideways.
All I know is that Merlot is wrong. I don't drink Merlot because Paul Giamatti told me not to.
Truthfully, when I first read the word "Beaujolais", I thought it was a new clothing boutique on 2nd street.
I can't act my way out of a paper bag, but I've perfected the art of acting like I know a thing or two about wine. If you find yourself at a wine tasting, remember the four S's:
1.) Swirl
2.) Sniff
3.) Sip
4.) Speculate
The most important part of acting like you know something about wine is the "speculate" part. Furrow your eyebrows and look off into the distance as if deep in thought about what you just drank. If someone asks you want you think about the wine, mumble the words (more…)