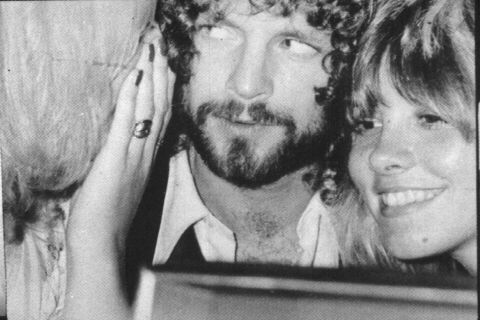 I don't know a lot in this world, but I do know a lot about Fleetwood Mac.
If they offered studies in Fleetwood Mac, I'd have a PhD. I'd wow the living shit out of people on CNN with my insane Fleetwood Mac knowledge.
I spent the majority of my awkward and sweaty prepubescent years fantasizing about Stevie Nicks and Lindsey Buckingham getting it on.
I listened to every song one or the other wrote and dissected with great scrutiny the meaning behind each song.
They were my personal soap opera and I couldn't get enough.
I began thinking about relationships in terms of Stevie and Lindsey.
Relationships must be passionate, dysfunctional and highly inspirational. You must break up with the person but write about them for decades afterwards.
This is what art & love & life are all about, right? RIGHT?!
Even though I was (thankfully) able to move past that idea, I still find myself going on Nicks-Buckingham binges where I gobble up every angst-riddled song and (more…)