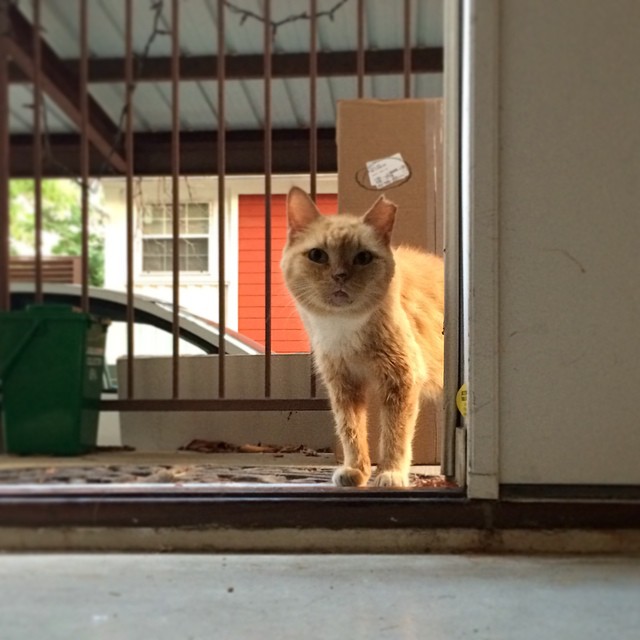 You see, I've never owned a cat before this one.
I never even thought about cats.
Dogs seemed like the only sensible companion to humans.
They need us, we need them and we find mutual enjoyment out of one another.
Cats on the other hand, they didn't seem to fit that mold.
They're aloof, cold, dangerous when claws exposed.
Of course there are the "dog-like" cats, but why not just get a dog then?
I realized how wrong I was when she came into my life.
She being FatFace, a 5-pound adult feral with three teeth, a bruiser face and a heart made of cotton candy and Nicholas Sparks books.
Over the course of a year, this orange street cat went from looking at human beings with extreme terror and skepticism to now rubbing her face up against mine and sleeping on my chest nightly.
Watching FatFace transform from a malnourished wilding to a happy snuggler has filled my heart with so much joy, sometimes I feel like throwing up. I'm in love, and I've quickly spiraled into the malady (more…)