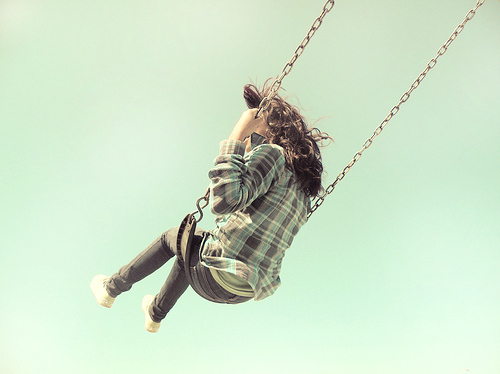 Something happened to me recently: I became scared of everything.
I write about my anxieties and fears often on this blog and sometimes I write about them in a joking manner, but lately it's become not as funny as an episode of Two and a Half Men.
No, lately my days are filled with wanting to sleep, crying, panic attacks or near panic attacks, obsessively checking WebMD, not wanting to leave the house, leaving the house, but driving back to make sure that the door is locked a third time, fear of traveling and various physical aches and pains due to all the above.
I've never been depressed. Even in my early twenties when I spent many a' emo nights writing tragic song lyrics with eraseable marker on my mirror, I knew I wasn't depressed. I knew that I would no longer feel this way one day and that all my mixed emotions were due to not knowing who I was or what I wanted.
And it did all come together.
I figured out what I wanted and I got it.
I went after it and I (more…)