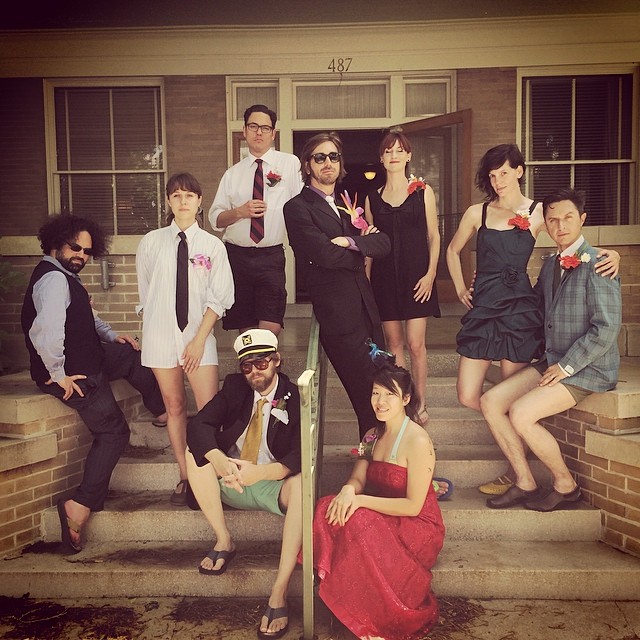 This weekend, we celebrated my boyfriend's half birthday.
I had a written the story as to why we celebrated his birthday in May instead of on his actual birthday in November, but when I read this post to him, he said, "You don't have to put EVERYTHING on the Internet." And because I don't want him to break up with me, I decided to not tell the story. I love you, Geoff. Please don't break up with me.
Because we celebrated Geoff's birthday in May, it enabled us to do one of his favorite activities in the world: tubing. However, his tubing birthday extravaganza had one stipulation: everyone must wear formal wear.
This is why I love my boyfriend. He's weird as shit. I thought I was weird, but he takes the weirdo cake and devours it whole. You're awesome, Geoff. Please don't break up with me.
We rented a house in New Braunfels for the weekend that could fit 12 of us, and we ended up renting a mansion right on New Braunfel's main drag (and within walking distance to the Comal River (more…)