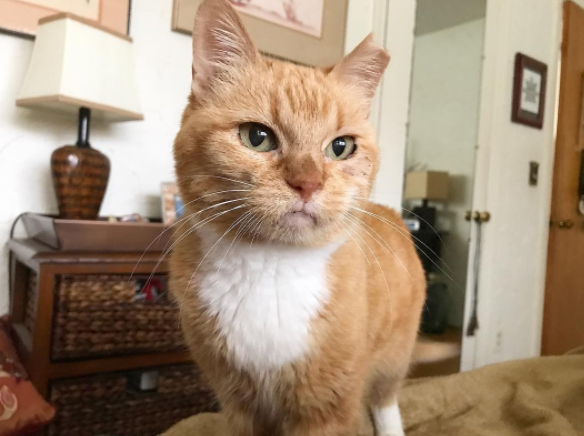 Originally appeared on my Medium page. 
Last year, I took in a six-year-old feral cat with three teeth and mouth herpes. We named her FatFace, and she has become the center of my universe.
When I say she's become the center of my universe, I mean I'm obsessed with her. Like, people keep telling me I should have a baby instead and I respond with "NO WHY DON'T YOU HAVE A BABY?!" and they say "I do have a baby" and I'm like "Whatever. At least I can leave my cat alone for a day and she won't die."
FatFace is a remarkably low-key cat considering she spent her entire life on the street. Though she's still skeptical of most humans, she will not bite or scratch when handled and our vet constantly praises her passivity. It's because of FatFace's chill demeanor that I decided it was a smart idea to drive her to 18 states of America.