I'm a Doctor Who fan.
And when I say I'm a Doctor Who fan, I mean I've only watched Doctor Who 2005 and on. (That didn't stop me from dressing as the Fourth Doctor for Halloween.)
My love for Doctor Who is what made me FREAK THE F OUT when I saw that my friend Jacqueline made her baby's room all Doctor-themed.
I asked her a few questions about how she decorated the room, where she got the decor and what inspired her to do it.
P.S. Since I interviewed her, Jacqueline gave birth to a happy, healthy baby girl named Gwendolyn.
What inspired you to create a Doctor Who room? 
Jacqueline: My husband and I got into the show a bit over 4 years ago and while he really likes the show, it kind of became an obsession of mine. When we talked about a nursery, it was easily agreed upon that it needed to be Doctor Who themed. The show is perfect for all ages (well, maybe a newborn won't quite appreciate it), and there are so many references to make when the show has been on for over 50 years. Admittedly, most of the references in our nursery are "New Who" but we appreciate Classic Who as well. 
Did you do all the work yourself? 
Jacqueline: My husband painted the room when I was only a couple months along and set up the furniture, but once that was done, I went to town. However, getting all the Doctor Who stuff was a group effort. My mom, who knows nothing about the show except that I love it, found the wall decals; a student who works for me made the multi-fandom mobile and the fourth doctor baby blanket; my friend, who has never seen the show, made the doll house with TARDIS curtains and TARDIS wall paper; several of the pieces around the room were items we got over the years as gifts or things my husband got for me.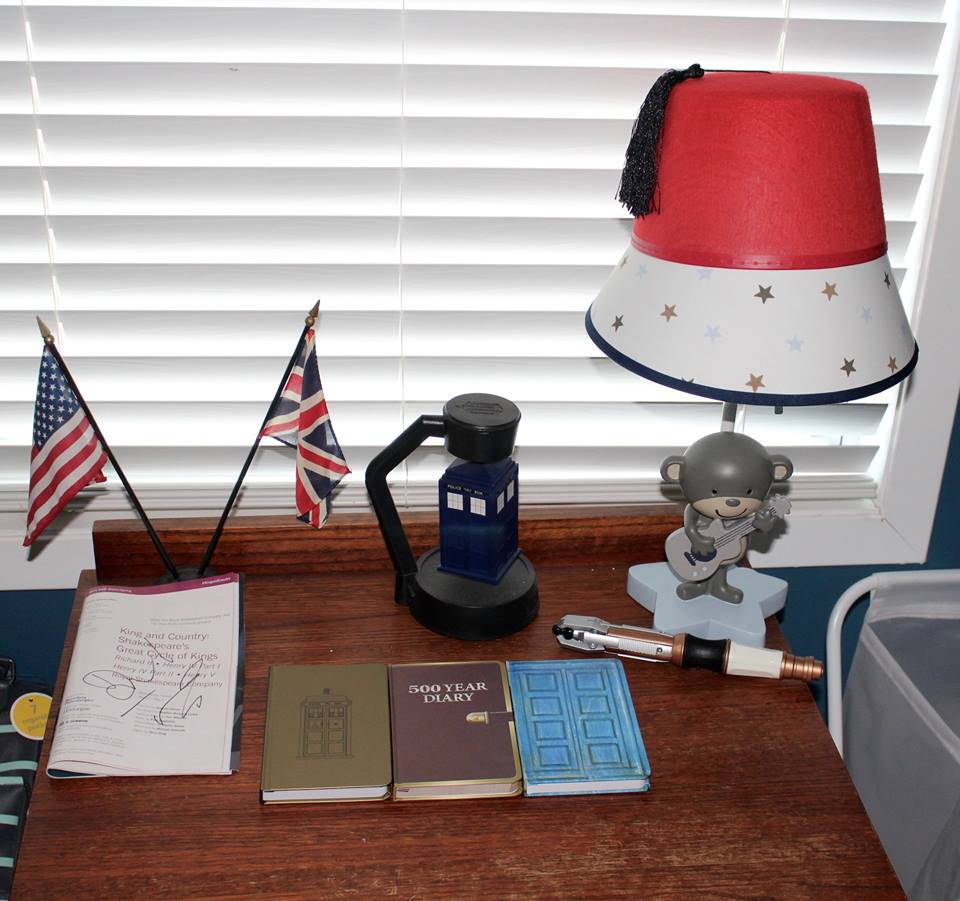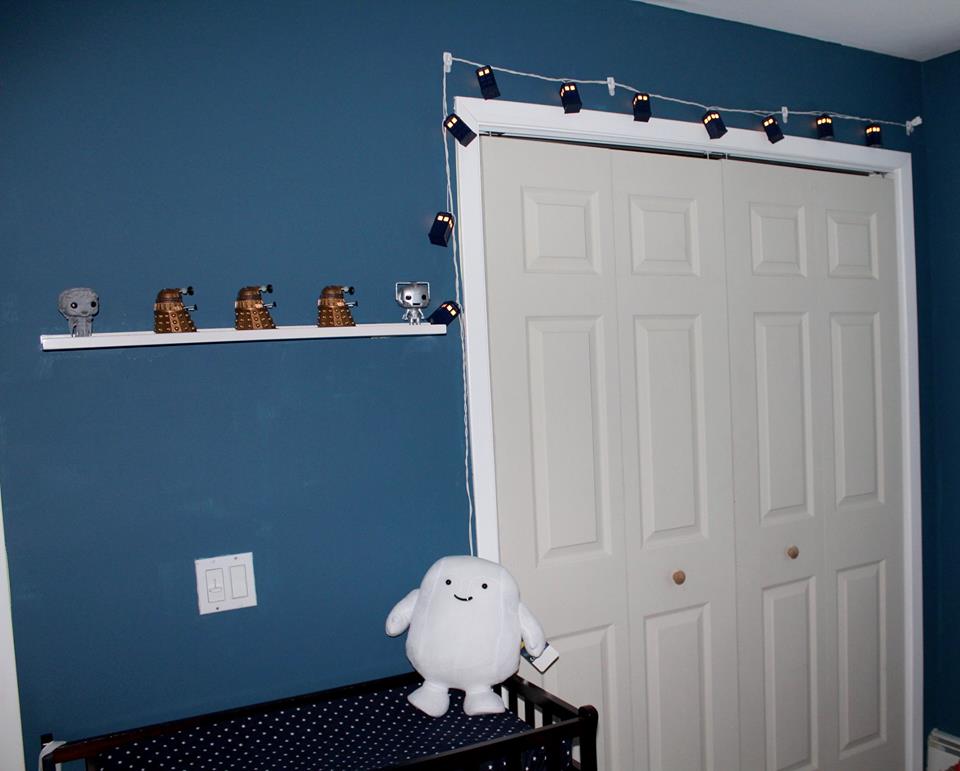 Will your child have a Doctor Who-inspired name? 
Jacqueline: Our daughter's name will be Gwendolyn and I am sure we will call her Gwen. While we did not pick the name because of the show, Gwen Cooper is a main character in Torchwood (a Doctor Who spinoff). We didn't realize this when we picked the name, but I am definitely okay with any Doctor Who connections.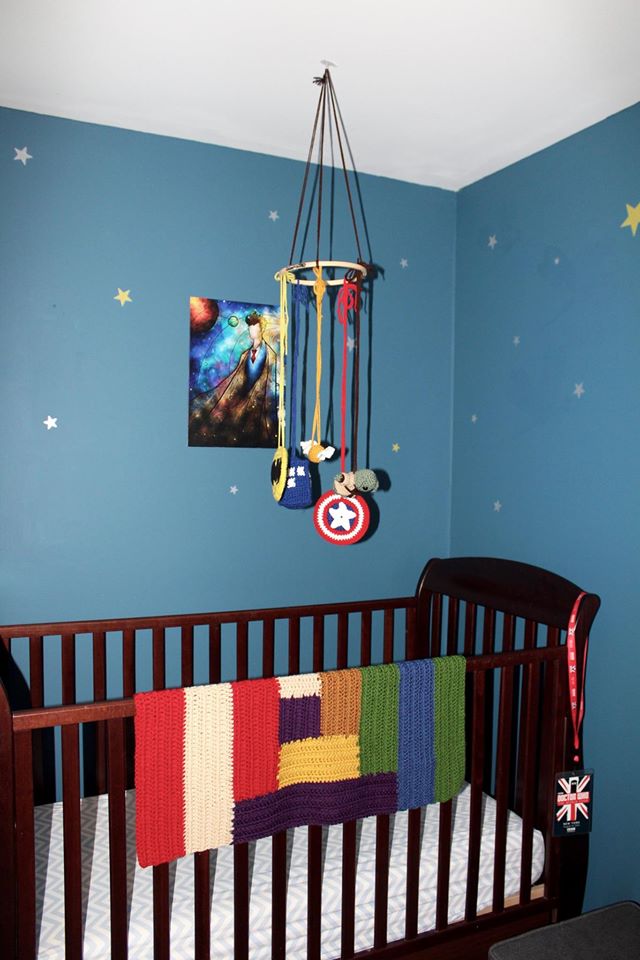 Jacqueline was kind enough to link to all the gadgets and gizmos in the photos, and here is a selection of some of my faves:
Doctor Who wall decals (and here)
Adipose plush 
Tardis string lights 
Fez
Doctor Who journals
David Tennant signature: "Stalk him at the stage door when he does a Shakespeare production in Brooklyn. Have him sign your playbill. Then yell, "It's my birthday and I am pregnant! Can I get a picture?" I have to print this picture still to add to the room."