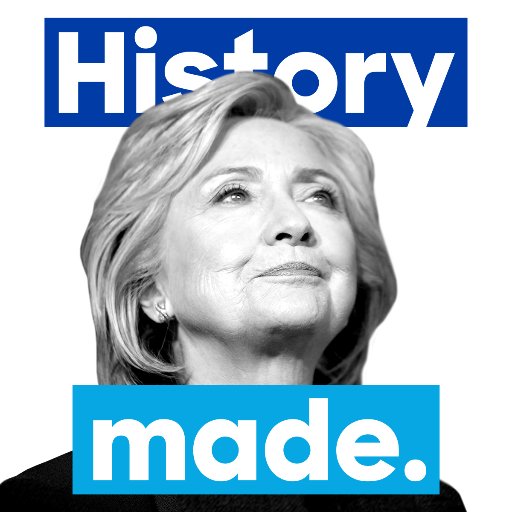 You've seen many status updates from female friends you love and respect saying that when Hillary became the 2016 Democratic presidential nominee, they wept with joy. They couldn't wait to tell their daughters, share it with their mothers, scream it from the mountaintops, talk about it for years to come.
You've seen all your favorite feminists and feminist publications reveling in this historic moment, sharing memes, writing beautifully crafted opinion pieces and also weeping for joy.
But you didn't weep.
You didn't even get excited.
You mostly felt conflicted.
And maybe you thought, "Wow. I must be the shiiiiitiest woman on the planet. We ladies have to stick together no matter what, right? I mean, two of my idols, Gloria Steinem and Madeleine Albright, told me I'm easily persuaded by men and I'm going to hell for not supporting Hillary Clinton.Something is wrong with me!"
This past week I grappled with this thought.
And as a progressive who will vote for Hillary in the general election, I struggled with how I would tell my future daughter about her.
There are truths that one cannot ignore about Mrs. Clinton: She is smart, she is strong, she is hard-working and she is determined. These are all traits I would hope to instill in my daughter, and they are traits that any young woman should look up to. I would tell my daughter that Mrs. Clinton has been on the right side of many political issues, including women's rights, education and guns.
But do I end there? Or do I say to my child:
As a progressive — as a feminist — what do I tell my daughter? Or more importantly, what do I tell myself? As Mrs. Clinton has continually moved left during the 2016 election cycle, do I trust that she will continue on that path and shall I ignore her past indiscretions? Do I ignore that she acts above the law, that she supports Wall Street, that she's voted against people who need support, that she's continually pushed for military intervention and that she voted in favor of business over our environment?
I'm hoping as the glitter of Bernie Sanders — a progressive who showed us you can be pro-environment, anti-war, anti-money and continually on the right side of history — fades away, we will reconcile our feelings with Hillary.We'll forget that America almost had a nominee who lived like and fought with the rest of us, and focus on supporting Hillary Clinton.
As for me, I'm hoping I'll look back on this essay in six months or six years and think, "Lauren, you just didn't get it. You missed out on such an amazing moment." I truly hope this happens.
And I truly hope Hillary Clinton keeps the progressive promises she made during this primary cycle.
(Originally appeared on my Medium page.)