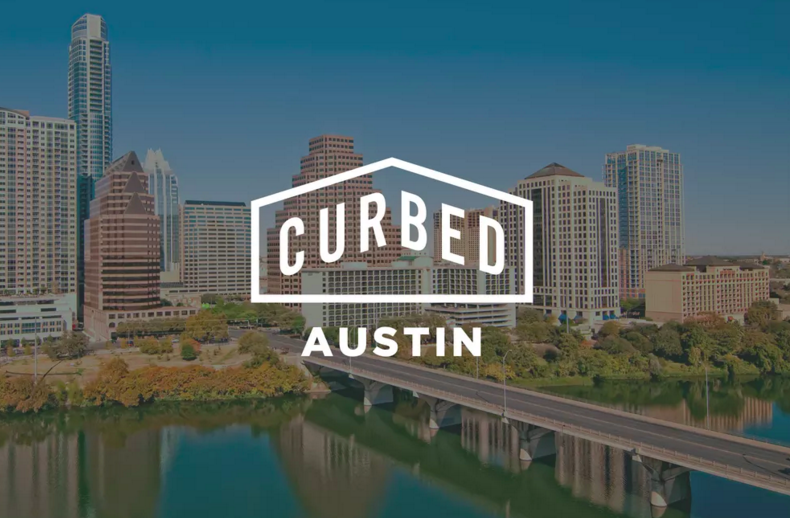 Awww hells yeah.
Curbed Austin is now live.
I've been a fan of the Curbed series for years, most notably Curbed Detroit under the helm of Sarah Cox. The Detroit edition of Curbed continues to perfectly capture the unprecedented rise and fall and rise of one of America's most iconic cities.
I'm confident that Curbed Austin will be as equally intriguing as we continue to watch this city balloon into one of the leading metropolises in our country.
The site, which officially went live this morning, is (wo)manned by acclaimed Austin writer Cindy Widner (former managing editor of the Austin Chronicle and Austin-area freelancer writer for 20 years).
I asked Cindy what readers can expect from Curbed Austin:
"Austinites can expect stories about design, development, and real estate that are informative, timely, and, most of all, fun and interesting to read. Curbed is really good about covering the details about how cities develop for people who are genuinely interested in the subject but don't want to—and really don't have to!—wade through the dry bureaucratic language that it often entails. And they want to trust their source; Curbed Austin is about bringing perspective (and a little fun) to development stories and to explore and bring to light a lot of exciting design that's happening in the city. I plan to take full advantage of our ability to make interactive maps (a la Eater's Essential 38 and other series) for all kinds of fun stuff. And there are a lot of regular Curbed features that I think Austin will love: regular rent comparisons, home visits, work space profiles, posts on homes on the market that are unusual in some way (really expensive, under market, great or weird design), news (including maps) of upcoming developments, under-the-radar stuff, how the city is approaching the affordability crisis, random fun and historical media that involves Austin places past and present, and a bunch of other stuff."
Cindy encourages you to send her tips, rumors, information and photos within the realm of Austin architecture, development and real estate. Hit her up at [email protected]
Make sure to check out the site today. I think you'll really enjoy it!
Links!
http://austin.curbed.com
Curbed Austin Twitter
Curbed Austin Facebook