Warning: There are some sad photos in here, but this is a happy story! 
My friend Carrie works at the Austin Animal Center, and her Facebook feed is often filled with photos of Austin's stray dogs and cats. Each animal has a back story, many times a sad one. The neglect, abuse and disease can be seen on their sweet faces.
One of these beautiful creatures was Wilbur, an 8-week-old, 2.75-pound chihuahua-Jack Russell puppy that came into the center at the end of 2015. Carrie named him Wilbur, after the pig in Charlott'es Web. His skin was pink and inflamed due to mange and neglect.
As Carrie tells it, "He caught my eye one day when I was walking by. I saw this sweet, sad little puppy curled up in the corner and had to meet him. Although he was very sick, he loved being held, and we became quick friends. He would just curl up in my arms and whimper, while also licking my face. On days when I worked, I would walk by his unit and look to make sure he was still there. We had many early snuggle sessions."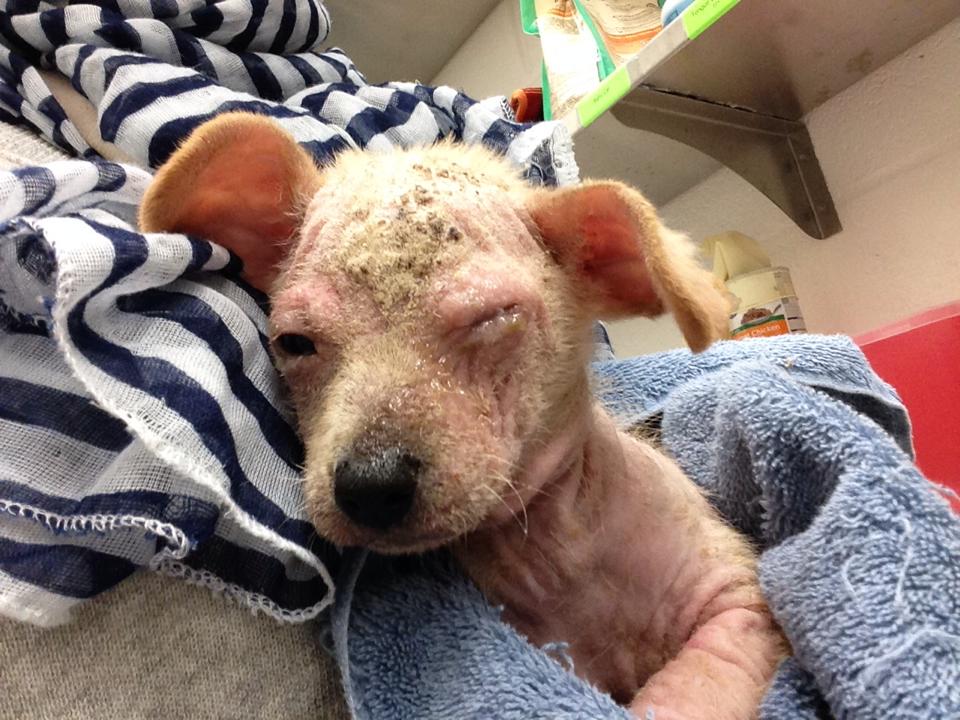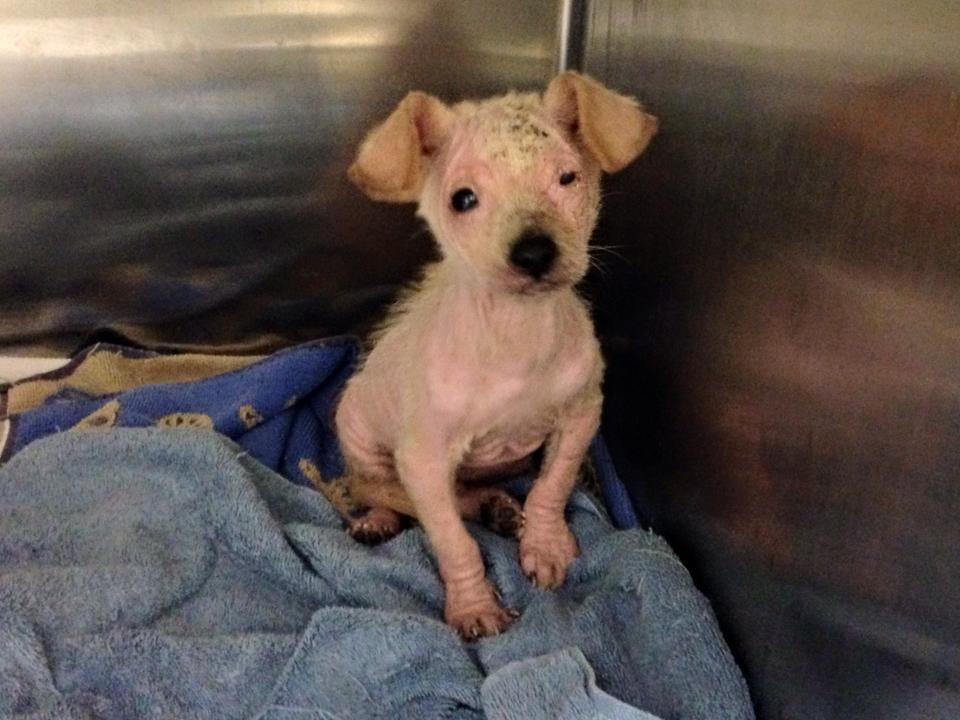 Carrie was so taken by Wilbur that she brought him home to convalesce. Due to malnutrition, Wilbur's paws were swollen and weak; his left eye glued shut from pus. She initially kept him in her bathroom with a baby gate and heated bed, and slowly introduced him to the rest of her pack (two dogs and three cats).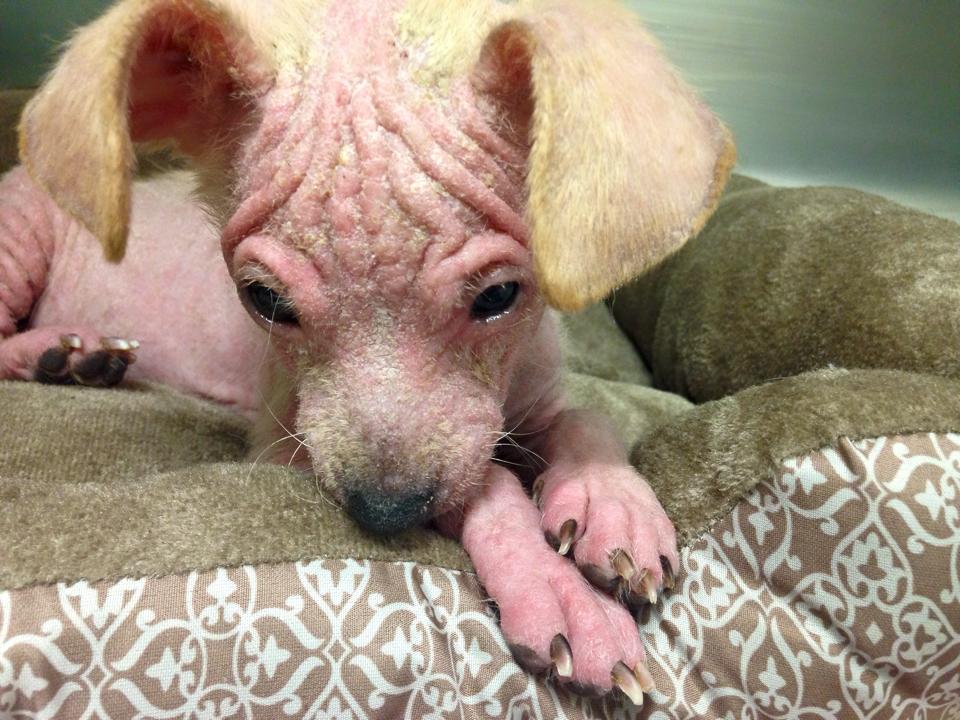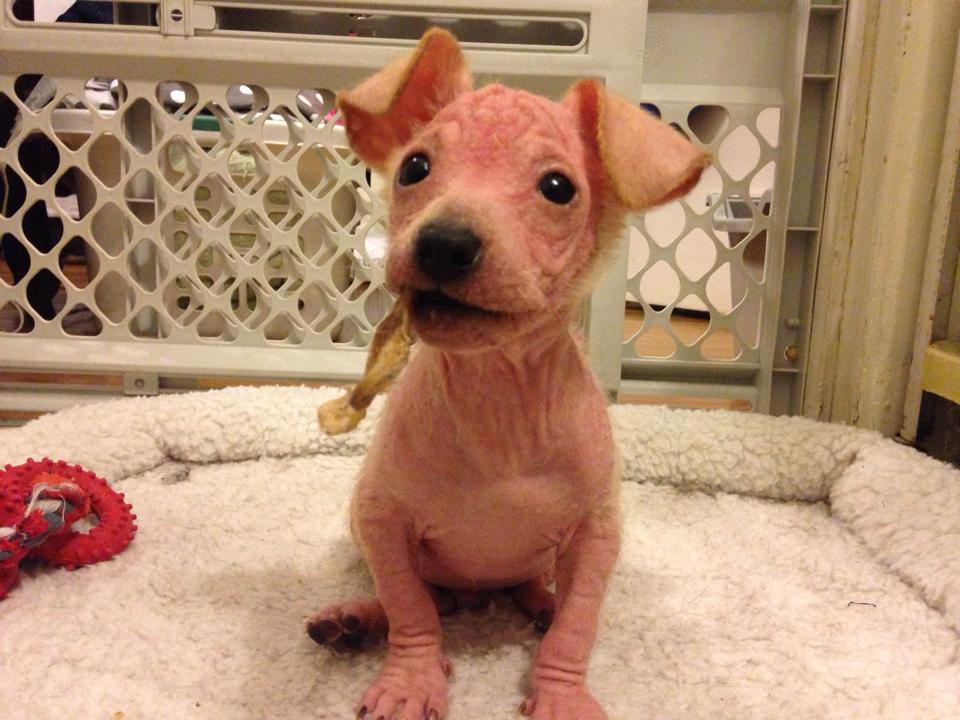 "He was always so friendly and good-natured from the moment I met him, and that carried over to his approach to my other pets. Wilbur wanted so badly to run around and play with my dogs in the yard, but because of his flat feet and weak, bowed legs, all he could do was sort of scamper in place and romp around a little bit. He couldn't go up and down the three stairs of my back porch at first, either, so I had to carry him to go outside and to come back in. Even just hopping down those three steps, his legs were too weak to catch himself and he'd tumble."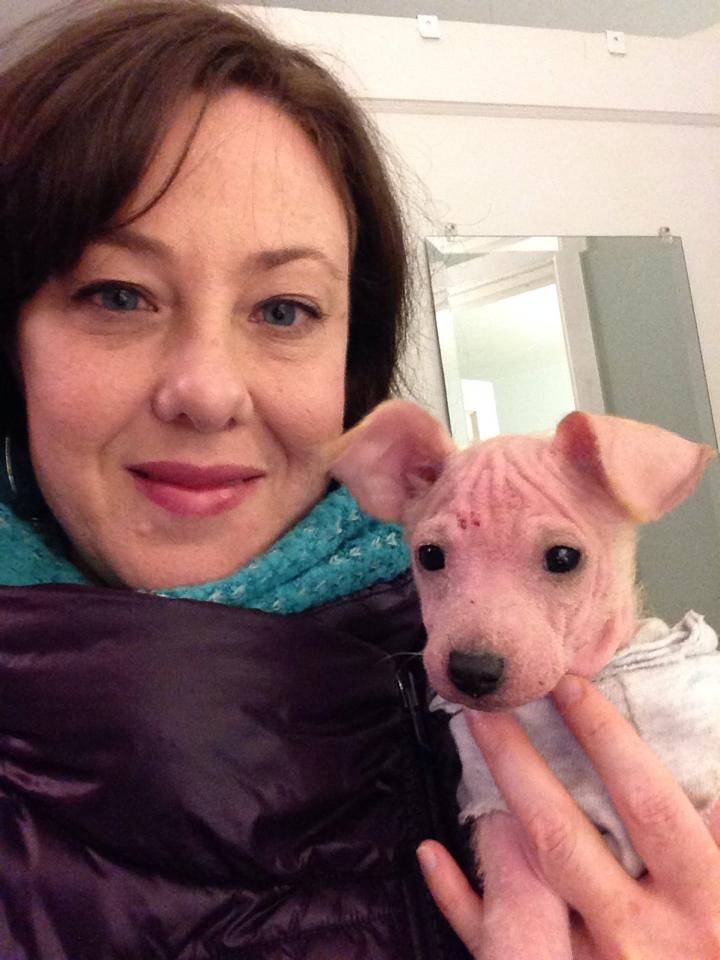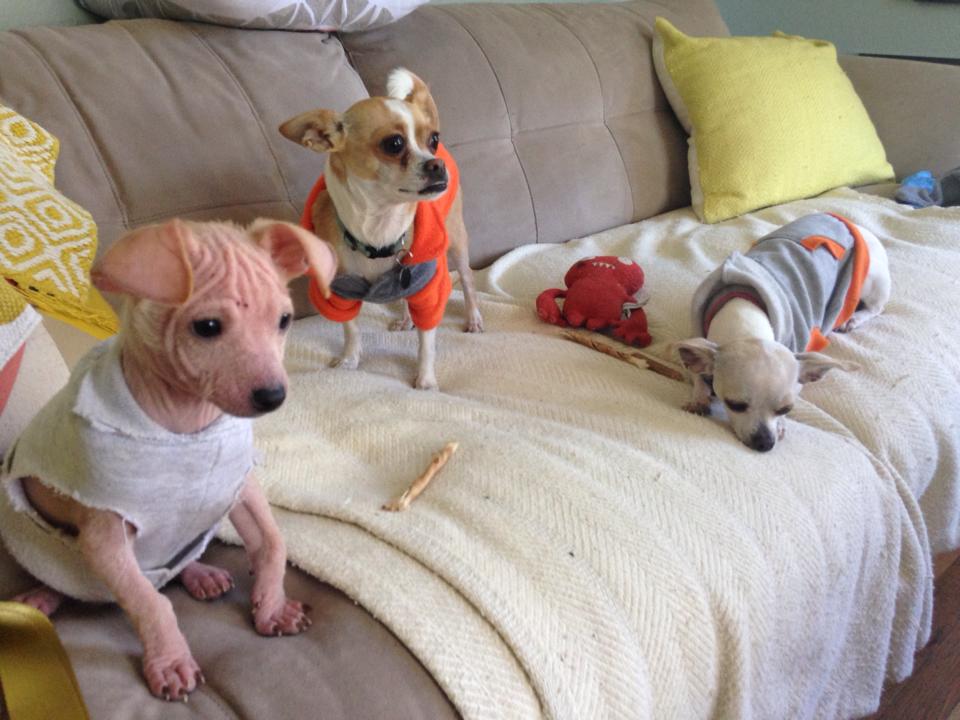 But over time and with Carrie's help, Wilbur began getting better.
And better.
And better.
"Over the six weeks that I had him, Wilbur went from being a very sick, weak little pup, to growing back more than about 75% of his body hair, becoming so much stronger and more agile on his feet and legs that he could tear around the whole yard with the fastest of them."
Wilbur and Carrie bonded very closely.