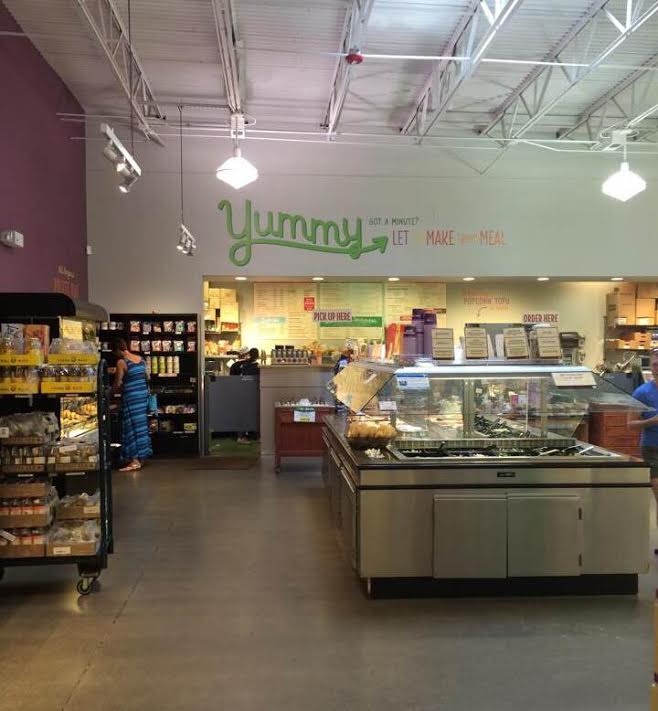 Update 10:45AM 5/19: The GM has written a response to the petition. You can read it here.  
This past weekend, I spotted a petition going around from the "Wheatsville Staff Solidarity Collective Austin" asking that the beloved Austin co-op grocery begin paying their employees a livable wage. Employees at Wheatsville currently start at $9/hour, and the petition asks that their pay increase to the City of Austin's living wage recommendation of $11.38/hour. As a person who has worked in the customer service industries, including clothing retail, tech retail and restaurants, the pay disappointed me but did not surprise me. What did surprise me was this paragraph in the petition: "We, the Wheatsville Staff Solidarity Collective, speak on behalf of all the Wheatsville employees who are routinely overstretched and undersupported by shoddy managerial practices and a corporate mentality that prioritizes sales-to-labor ratios far above employee well-being. There is much work to be done in this area, and much of it needs to happen internally, but a living wage would offer a promising start." Comments left from current and former Wheatsville staff echoed the "shoddy managerial practices." Further comments explained that many employees had to take on one or two additional jobs outside of Wheatsville to support themselves.
The news shocked us. My boyfriend has been a member of the co-op for nearly twenty years, and I'm a weekly shopper and fan of the store. To me, Wheatsville is the quintessential Austin business; every time I shop in the jovial store I imagine I've stepped back into Austin circa 1976, during the days of the Armadillo, Willie and Molly. The curated selection of healthy, unique or locally-sourced food, mixed with the helpful and friendly staff, always makes for an enjoyable experience at the 'Ville.
We, like many people, had no idea that there has been an underlying issue of poor management and employee disrespect at Wheatsville. This is very disconcerting, and I hope Wheatsville will rectify this situation. I commend the staff's bravery for coming forward.
The truth of the matter is, everyone in the customer service industry should be paid "a livable wage" ($11.38/hour still doesn't sound very livable). People who have not worked in the customer service industry often forget that the job can be physically and emotionally taxing. One of my most stressful jobs was working in a high-end restaurant. I've also been in the situation where my 40-hour-a-week job couldn't pay the bills, so I had to work weekends to get by (this was in Austin five years ago). I was working 60-70 hours a week, and I was only making low 30K/year. This can be physically and emotionally debilitating to an employee. The cost of living in Austin is rising dramatically, and our local business owners need to step up and support their staff. I'd love to see many of Austin's beloved stores such as BookPeople, Waterloo Records and Alamo Drafthouse, who all offer several job positions at less than $10/hour, increase their employees' pay.
If you want Wheatsville to increase their employees' pay, please sign this petition.