I was flipping through the latest issue of Texas Monthly, the Newcomer's Guide, and was surprised to learn of the San Antonio Missions Hike & Bike Trail. This 16-mile roundtrip trail runs alongside the San Antonio River and stops at four of San Antonio's famous missions: Mission Espada, Mission San Juan, Mission San Jose and Mission Concepcion.
How had I not heard of this trail before?
As an avid walker- we have our own walking group called The Christopher Walkings- I couldn't believe I had not known of this close-by trail. I later found out that I had not heard of this trail because its completed development is relatively new, or at least not widely publicized in Austin (San Antonio is only 80 miles away, yet Austin and San Antonio are VERY separate cities). I asked my boyfriend if he was game for the journey, and the next day we headed down to ol' San Antone to check out the path.
First of all, let me just say it's one of the most beautiful and well-groomed hike and bike trails I've ever seen. The trail is wide, easy to use and accessible to all abilities. There is enough space for walkers AND bikers, and there are plentiful trash cans, drinking fountains and signage. One of the best features is that the bike rental system, B-Cycle, is available at all of the missions.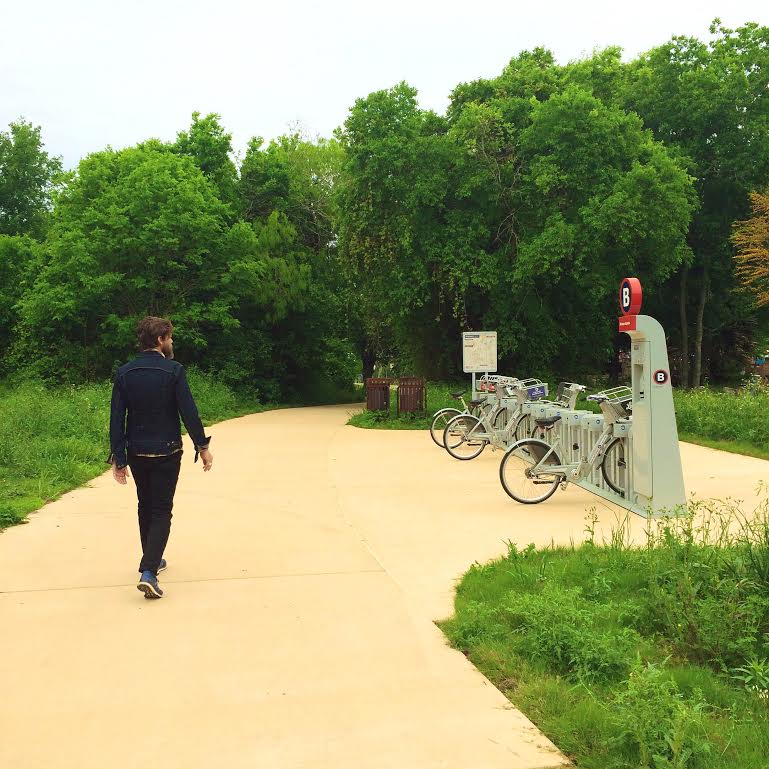 Second, how cool is it that we can walk this beautiful path to each of the historic missions? Instead of driving from location to location- which you can do and which I recommend if you are unable to walk several miles- we have the pleasure of striding through beautiful Texas countryside, imagining what the area looked like for natives and settlers hundreds of years ago.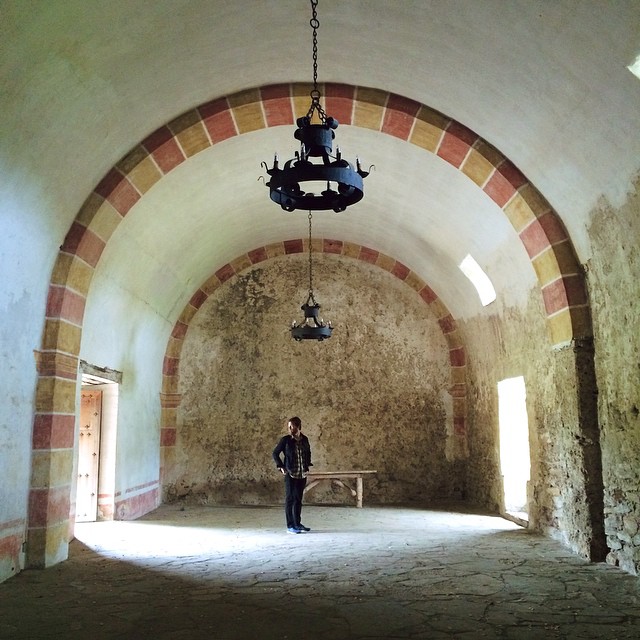 As we discovered, this trail is probably best traversed during the spring, fall and winter months- unless you love standing out in the God forsaken summer sun. The path is not shaded, and I imagine that all the beautiful wildflowers and tall grass will be dead and shriveled sadness very soon, and the water in the San Antonio River will be as robust as your morning pee.
The only downside to the trail was that all the park staff we encountered appeared to hate life. One patrol officer got reamed out by a father who shouted, "Stop yelling at my kids! You're creeping them out!" and when we politely asked another staffer if our car would get locked in at the mission after 5PM, he said, with a cold, dead stare, "There are no gates." A third park staffer giving a tour sounded like he was doing his best Ben Stein impression.
If you love nature and Texas history, this trail is a must. It's a quick 70-minute drive from Austin and offers a full day of beauty and fun.
Recommendation: Head over to the El Mercado after your hike and grab a tamarindo margarita and dinner over at Mi Tierra.